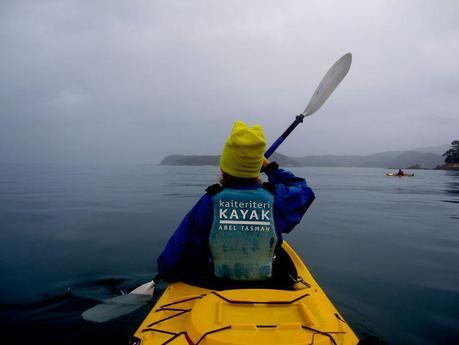 We were so lucky with the timing for our sea kayaking day trip in Abel Tasman National Park. The two days prior it poured rain, and only minutes after we'd returned the heavens re-opened and it gushed for the next 24 hours.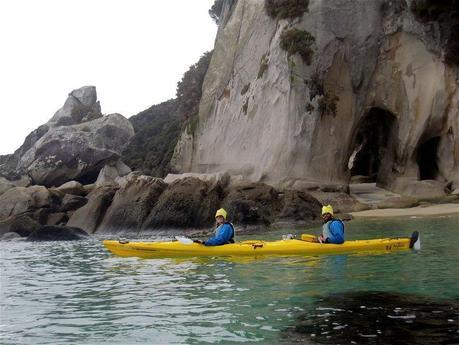 Traveling in New Zealand's winter, we were the only ones on our guided trip and spent seven or so hours floating around the park's stunning marine reserve, watching baby seals flip flop their way under and around the kayak. Our guide told us that during the summer months many of the beaches and coves we stopped at were often flooded with 50-100 double kayaks, whereas we never saw another boat all day.
Not to re-state what I've alluded to so many times already on the blog, but traveling in the off-season proves itself again and again to be once of the best choices we've (inadvertently) made this year.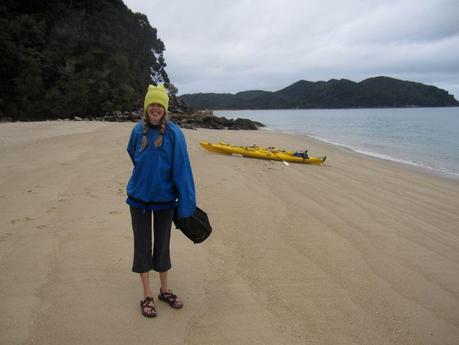 Monsoon-soaked Bali wasn't nearly as tourist clogged as it can be during the best weather months when we decamped there in February. We missed the Chiang Mai hordes by traveling there in May when it's not so sunny, and Myanmar, which is quiet almost all the time, was even more of an experience in June, a month those worried about rain tend to avoid. I could go on and on.
With the exception of Angkor Wat, which may just be borderline insane all times of year (no, I was not a fan…) I'd say we've miraculously done a pretty good job of dodging each region's most popular months. Even if it had bucketed all day in Abel Tasman, I'm pretty sure that being out there alone would have been worth the wetness.
Our trip wasn't actually planned this way at all, but it's a lesson we'll definitely carry with us as we start looking forward to future adventures. When not in search of perfect weather and a baking hot beach holiday, it's all about learning to love the off-season.