We recently received a little kit for den building from
The Furniture Market
and had so much fun. Den building is such a great activity for rainy  days at home and we had so much rain recently!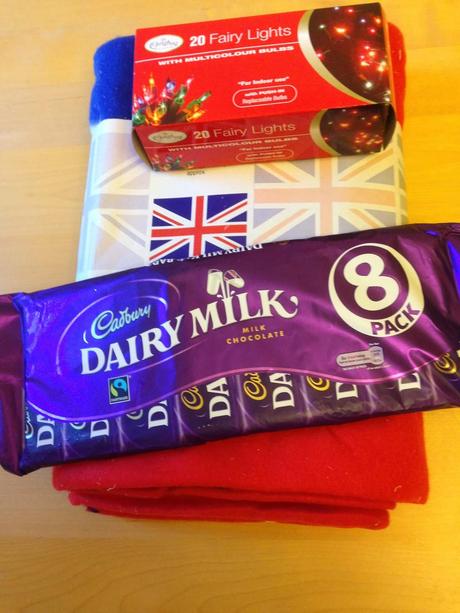 The very essential den building kit containing a blanket, fairy lights and chocolate!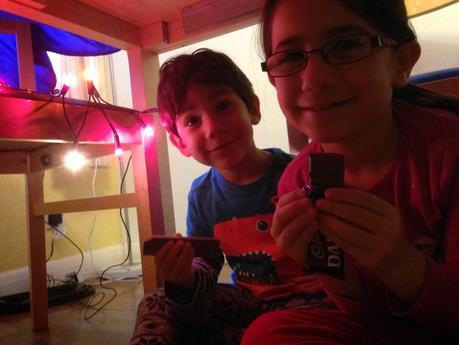 The kids decided to build their den under the table and were delighted to eat their chocolates there!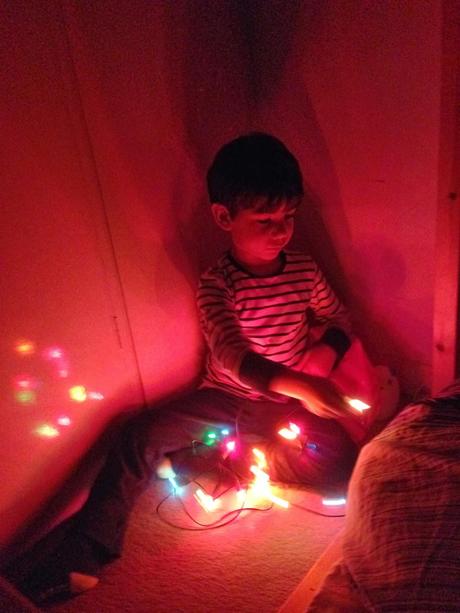 Derin had so much fun exploring the lights.
 They had a great time this Sunday building a den using the bunk bed. They read books, played board games and even had a little picnic here. It was a lovely time.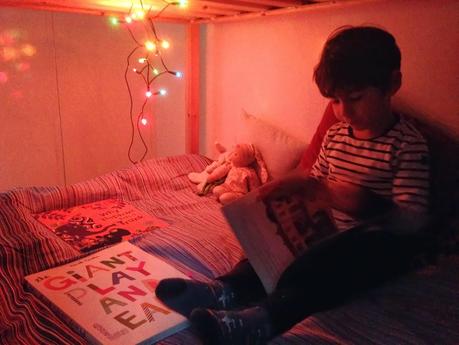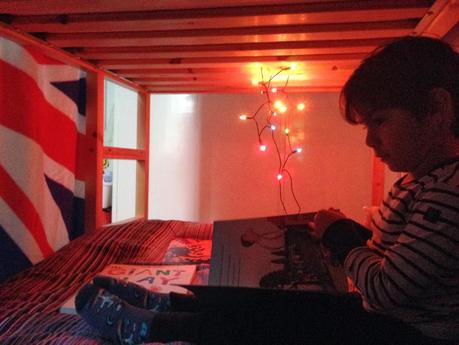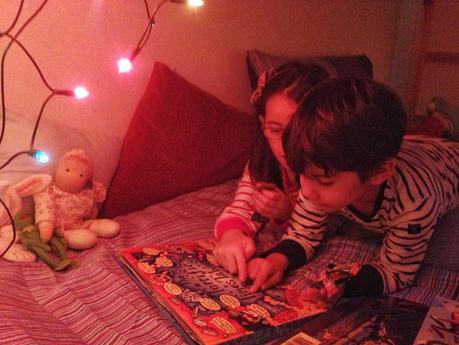 Reading together
Thank you so much for stopping by! If you enjoyed this post, please join us on Facebook,Twitter,Pinterest and G+. Click on the buttons on the right hand side to follow us on these platforms.