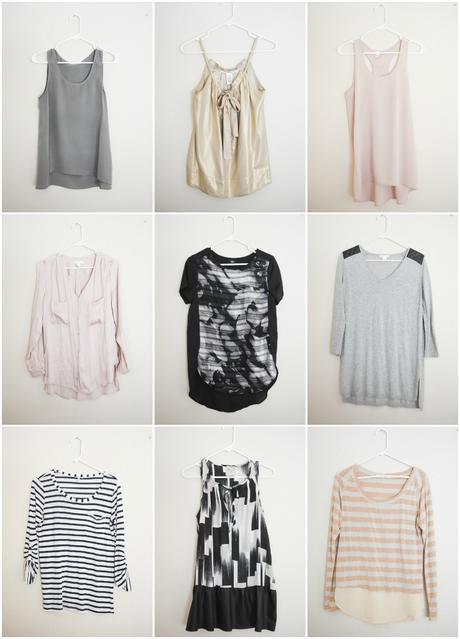 grey silk tank (Everlane) / DVF silk top (thredUP) / pale pink racerback
pink blouse (H&M) / moody floral top (Target) / gray sweater (H&M)
splendid striped tee (StitchFix) / black & white top (Nordstrom Rack) / gold shimmer sweater (thredUP)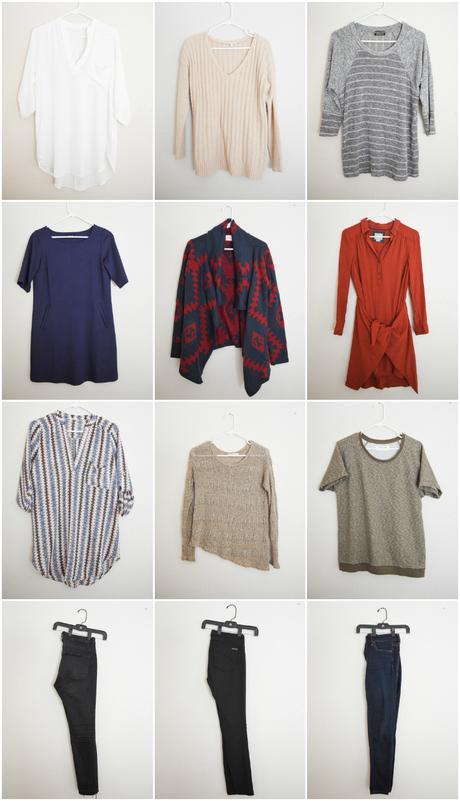 white tunic (on sale!) / oversized cream sweater (Gap) / striped sweater (StitchFix)
navy bue A-line (Brass) / tribal sweater (StitchFix) / coral dress (Anthropologie)
geo blouse (Nordstrom) / asymmetrical sweater (Nordstrom Rack) / short sleeve sweatshirt (Everlane via thredUP)
hi-rise ripped jeans (Zara) / black skinnies (StitchFix) / hi-rise jeggings (American Eagle)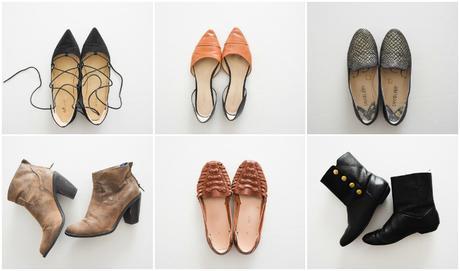 Indra flat (Moorea Seal) / Franco Sarto flats (Nordstrom Rack) / gold flats (Target)
ankle boots (Target) / Ecuador sandal (Nisolo) / flat ankle boots (Nordstrom Rack)
***
With only two weeks to go until my spring capsule begins, what better time to finally blog the winter one? This is a half-hearted account of what I wore this winter. I think I might be missing a few pieces, but the truth is: I wore yoga pants most days. Winter is not my favorite.
In other news: I made it one whole year living on the capsule wardrobe! I started this system last spring, and at the risk of sounding both dramatic and like a broken record, it has truly transformed my relationship with my closet.
While I don't have concrete numbers to testify, I hardly shopped in 2015. I saved a ton of money (and even more time!) by working with a limited number of clothes each season. One year later, I still stand by these five benefits, and can't imagine ever going back to having 100 things in my closet.
Have you tried a capsule wardrobe? Would love to know how it's working for you!