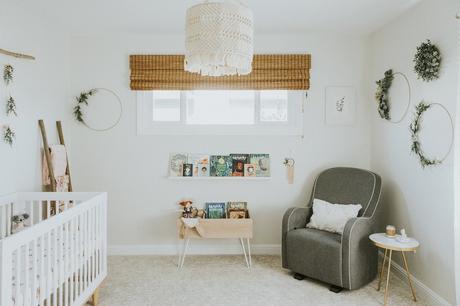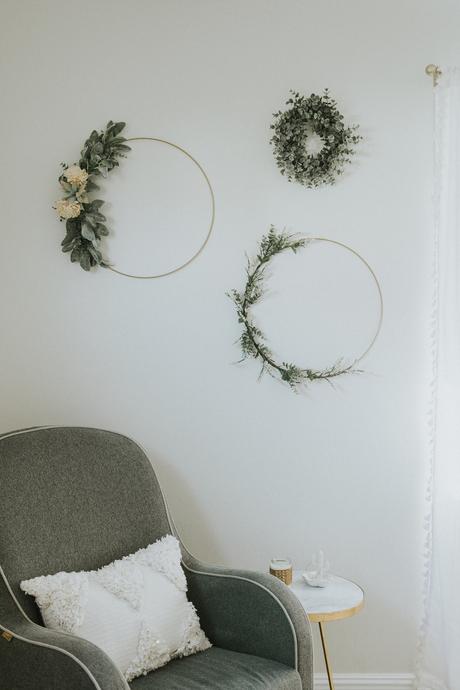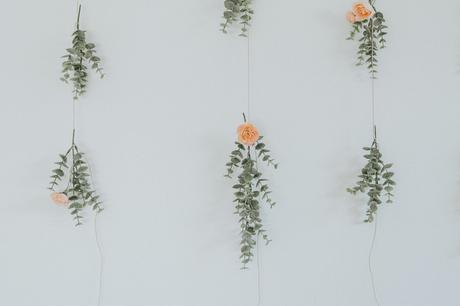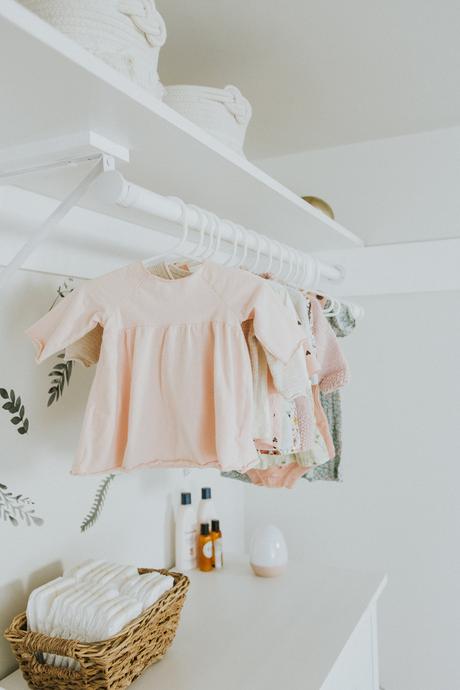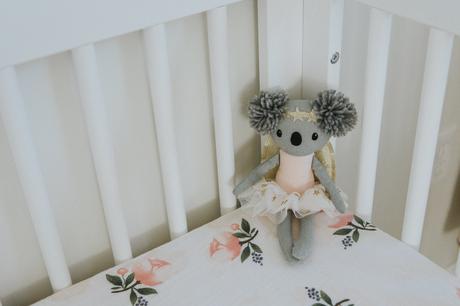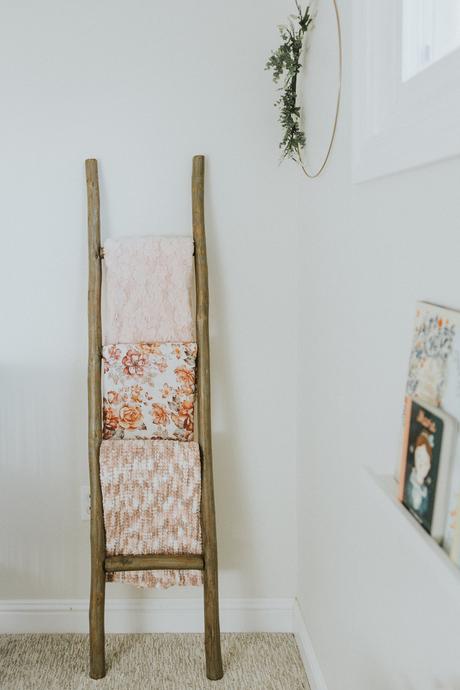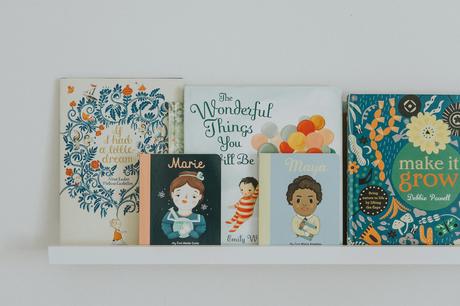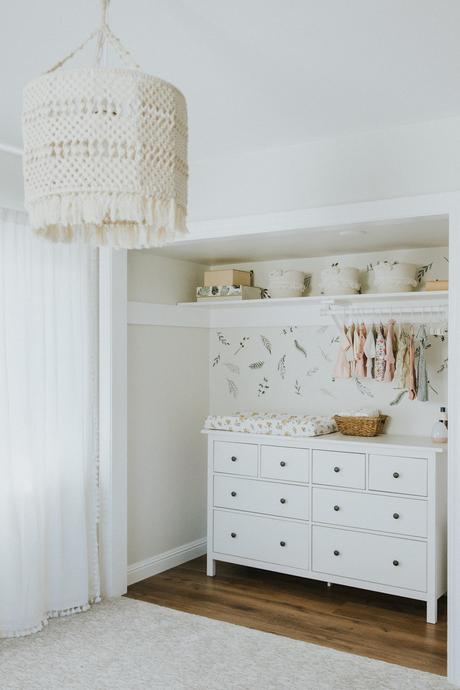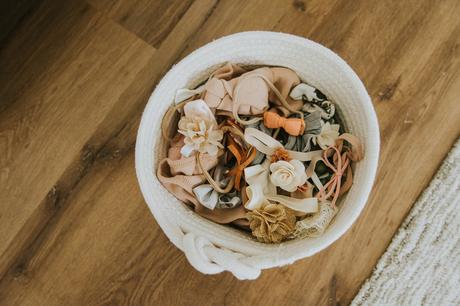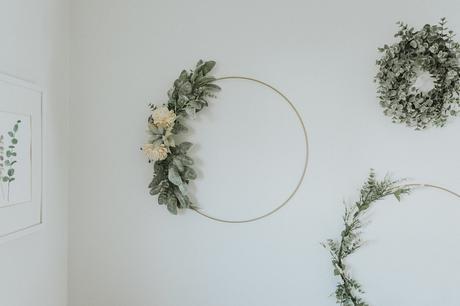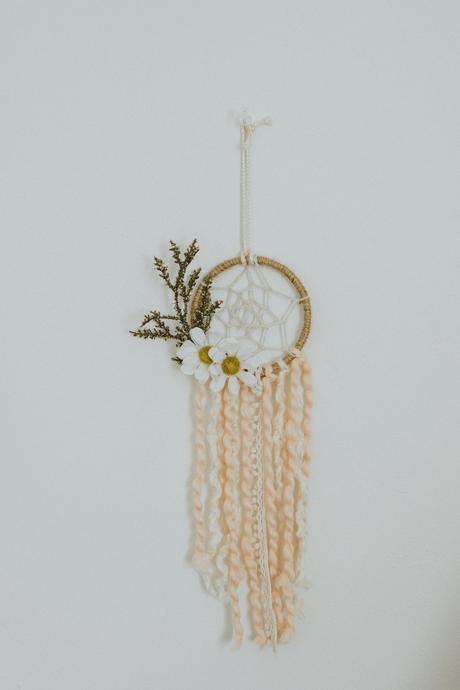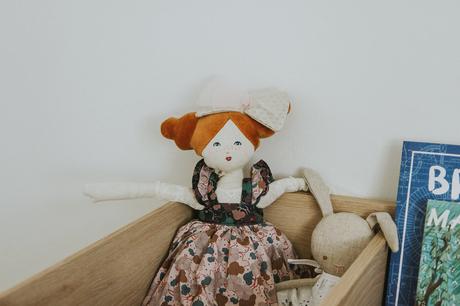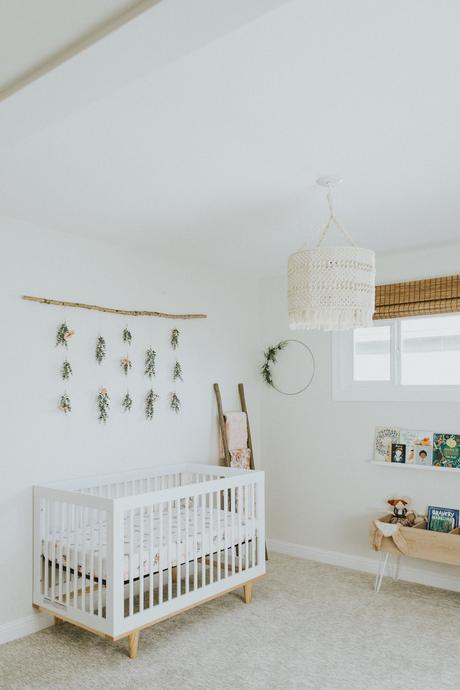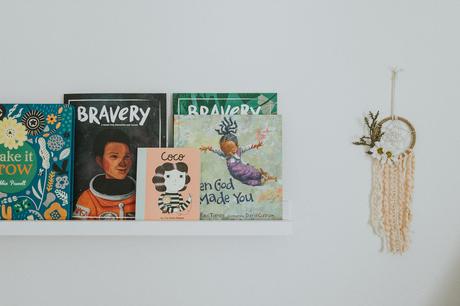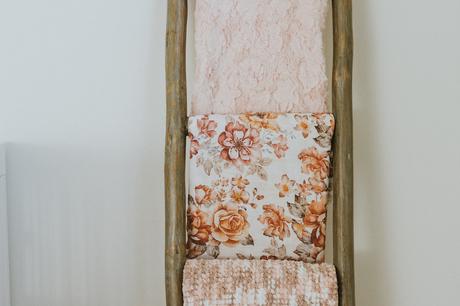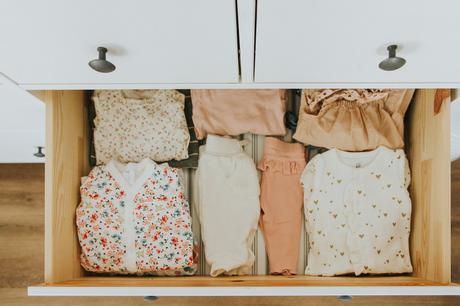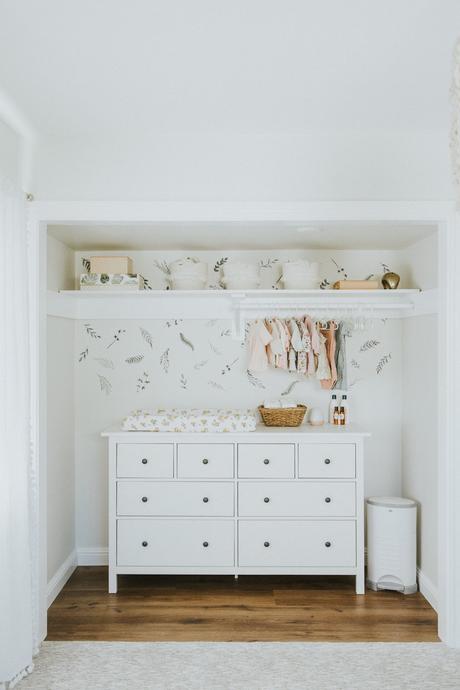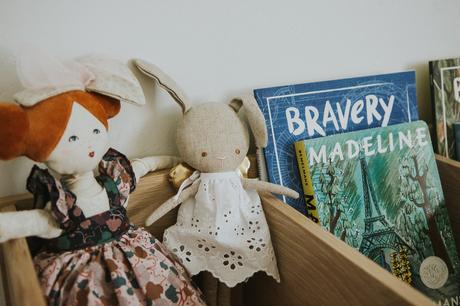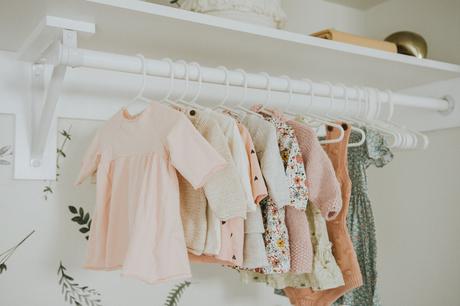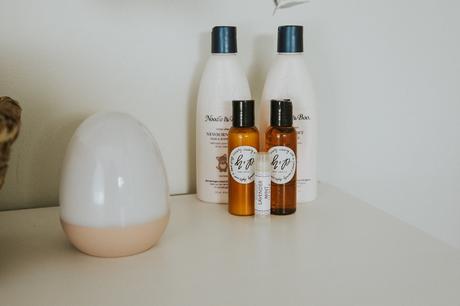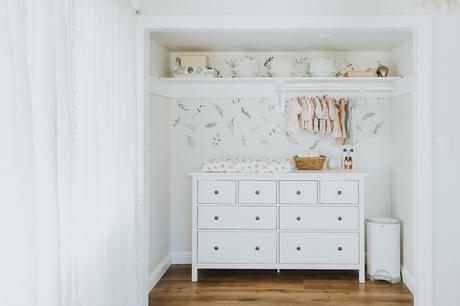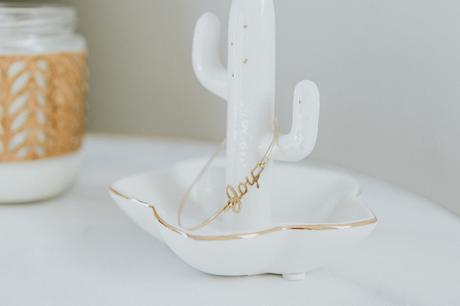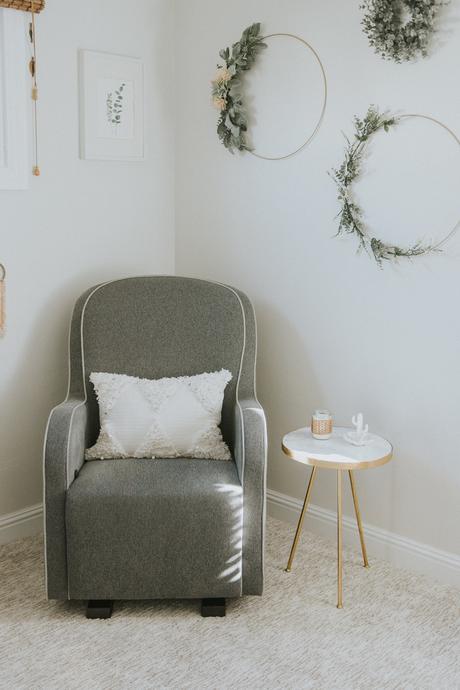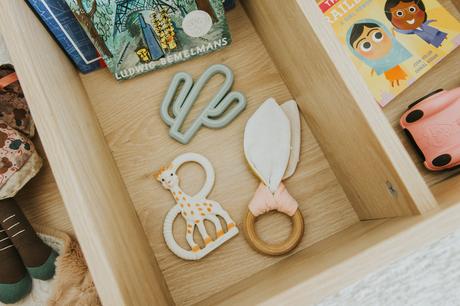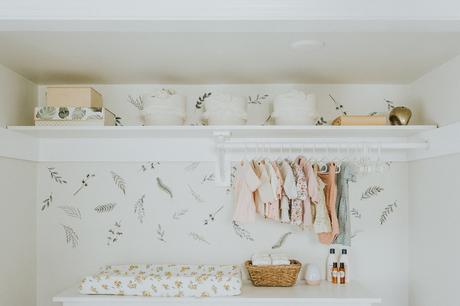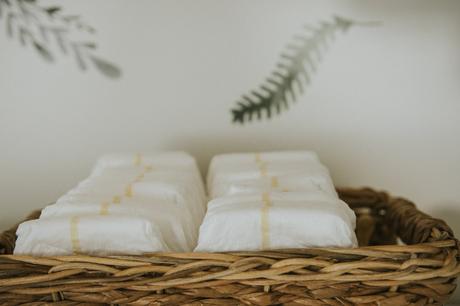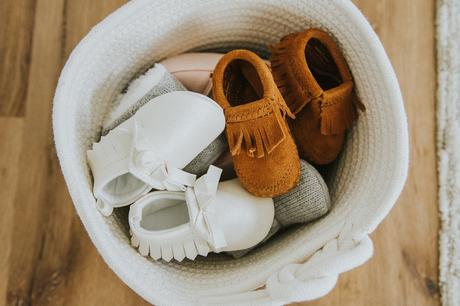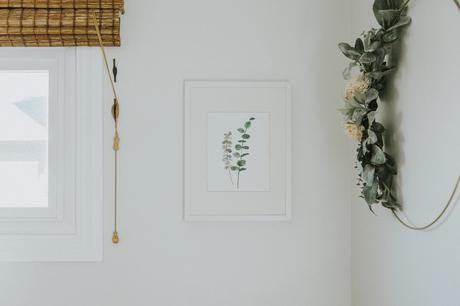 I've said it before but I'll say it again: putting a baby's room together is incredibly therapeutic for me. I had a rough summer last year (physically and emotionally) and this space slowly became my refuge during that time. Anytime I felt sick or sad or depressed or anxious, I'd go in here and spend an hour doing whatever needed to be done to start making it beautiful. Sometimes I listened to music or a podcast; other times I worked quietly with just my thoughts to keep me company. Either way, every minute spent transforming this room was a minute spent making room for her (physically and emotionally).
I know someday she might have posters of boys plastered everywhere (see: me, 12 years old, Leonardo DiCaprio's face covering my closet doors top to bottom), but for now, for today—this room is partly for me, her mother, and I loved the creative process of putting it together. So much of my creativity these days exists in my head … in swirling words and big ideas that may or may not ever come to fruition. Sometimes I forget how good it feels to work on a long-term project with your hands, and have the before and after pictures to show for it.
You wouldn't know by these photos, but the room we started with contained pink wall paneling, dirty carpet, moldy ceiling tiles, and (of course!) ugly wallpaper in the closet. Needless to say, it took a small village to finish this makeover.
Special thank you to:
-Brett (who stripped wallpaper, painted the room + closet + ceiling, put furniture together, hung all the things)
-Our friend Joe (who made my dream closet a reality with one trip to Home Depot)
-My BFF Lauren (who looked at my Pinterest board and without batting an eyelash said, "We can make that!")
-My mother-in-law (who helped paint this room and gifted us the crib + half my baby registry, including lots of the pretty things you see here)
Sources:
light // crib // crib sheet (also available at Target) // lumbar pillow // blanket ladder // bookcase // greenery decals // changing pad cover // closet baskets // dresser (this used to be ours but our new master room has built-in drawers so we opted to move it into the nursery) // curtains // diaper pail // marble gold side table is from HomeGoods (similar) // eucalyptus watercolor print (sent to me by a C+C reader; thank you, Meg!) // mini dreamcatcher (also sent to me by a C+C reader; thank you, Blair!) // floral hoops and floral wall hanging were made with love by my very talented friend Lauren
Other things pictured:
touch nightlight // angel bunny // alluring dame doll // gold elephant bank // bravery magazine // floral swaddle // bunny teether // little people, big dreams books
*My rocking chair is seven years old, originally from Buy Buy Baby. It's my favorite piece of furniture and I don't know how I'll ever part with it.