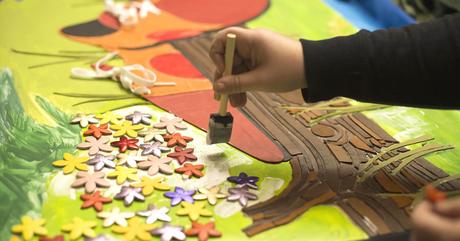 It's time again for PLAYDAY at the Softstar workshop!
Once or twice a year, we set aside a day to stop working on shoes and let our staff jump into any creative project of their choosing. We're allowed to use any of the tools and leather scraps in our shop, or work on something totally unrelated to leathercraft. The purpose of these playdays is to jump start creative thinking, learn new skills, have a lot of fun and occasionally find a new product to sell on our website.
At the end of the day, we gather together so everyone can share their creations and discuss what they learned by working on it. Even though there no requirement to work on shoes, we usually end up with a few experimental footwear prototypes. What can we say... we love making shoes!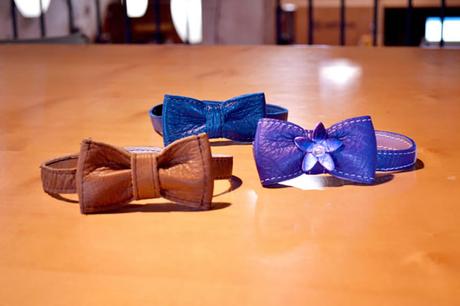 Emily P. made leather bowties!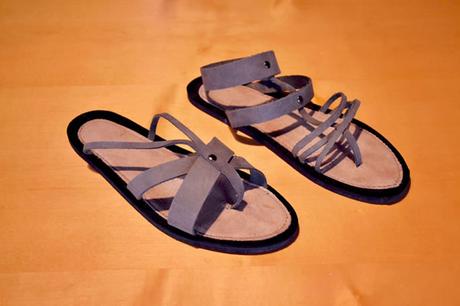 Hava made two different sandal designs.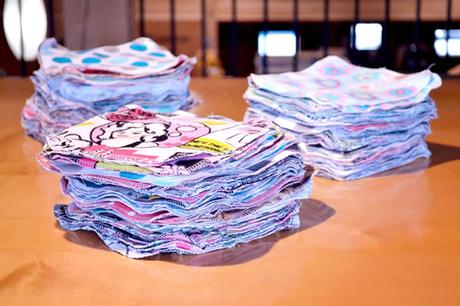 Heather and Karen worked together to stitch old cloths into reusable towels for our restrooms.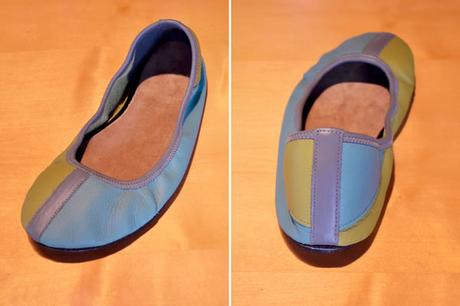 Karen also worked on a design for a duo-tone Ballerine flat.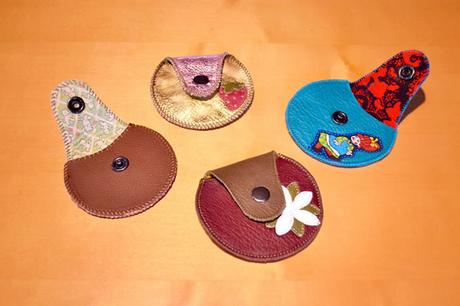 Jillian made coin purses from leather scraps.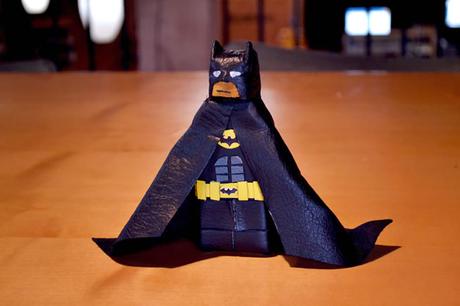 Josh made... leather scrap BATMAN!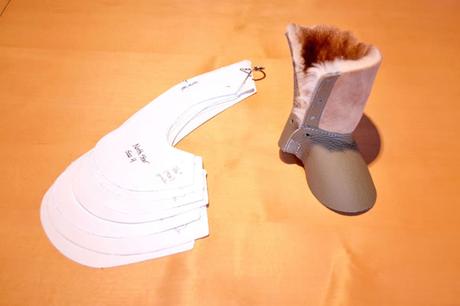 Katie studied our North Star boot pattern to develop a simpler method of sewing it together.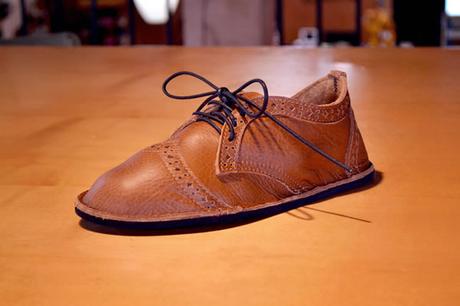 Katie also made a decorative hand-tooled shoe, based on our Hawthorne Chukka design.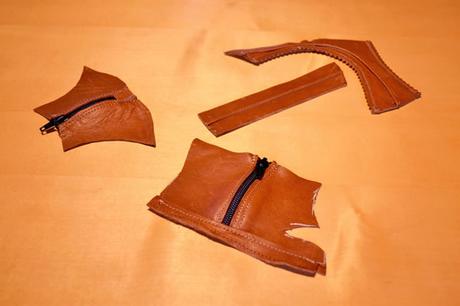 Keita experimented with new ideas for our Solstice sandal, such as a modified and decorative vamp and a zippered heel.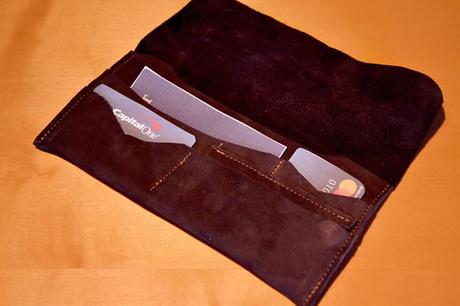 Keita also made a leather wallet.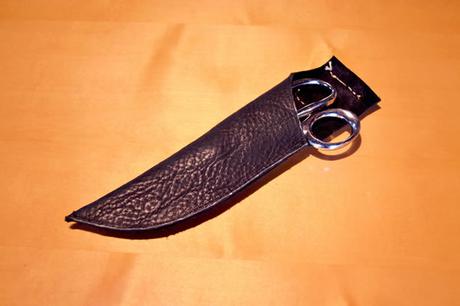 Ken made a scissor sheath.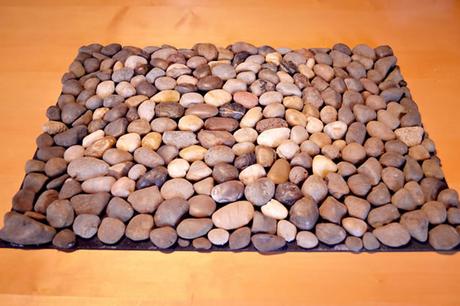 Martin collected river rocks and glued them to a sheet of rubber for a therapeutic pebble mat.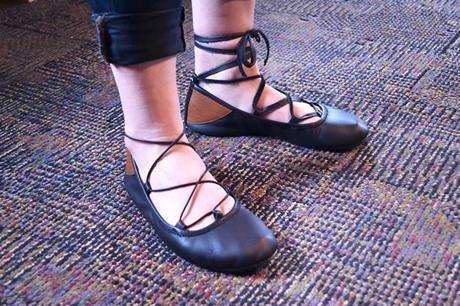 Mary experimented with two different patterns to add laces to our Ballerine flats.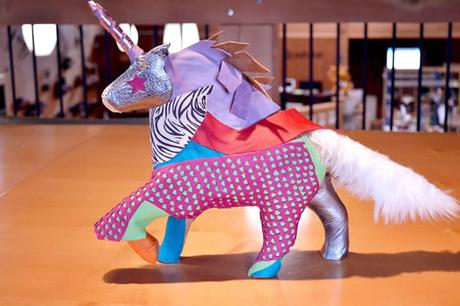 Rob turned leather scraps into a therapy unicorn.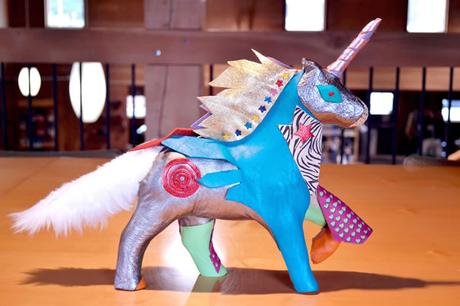 The other side of Rob's therapy unicorn.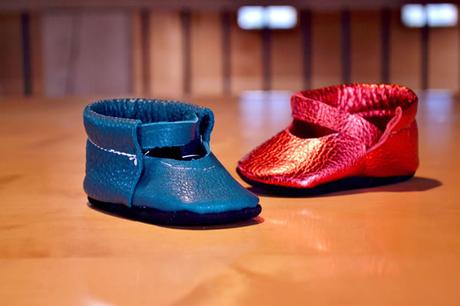 Tesla merged our child Merry Jane and Roo moccasin patterns to create a slip-on Mary Jane moccasin.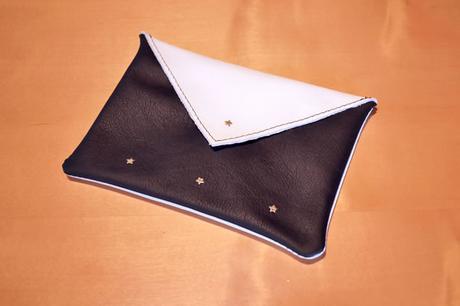 Tim made a leather iPad case.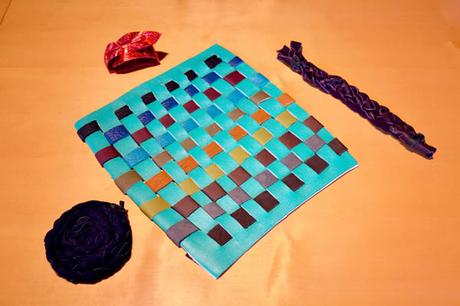 Ali worked on several braided and woven leather crafts.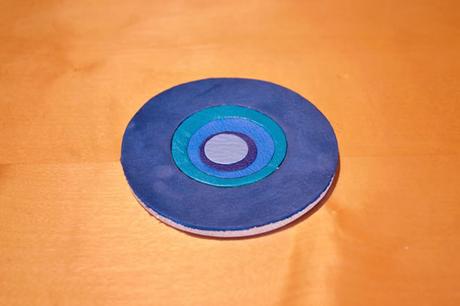 Crystal made a leather coaster with the Softstar logo as an inlay.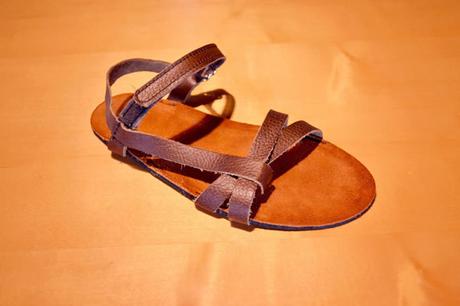 Elizabeth worked on a new unisex sandal design.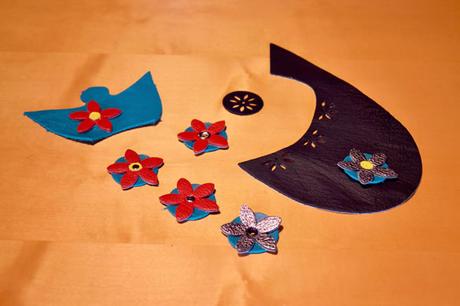 Elizabeth also experimented with new ways to attach our leather flower motifs.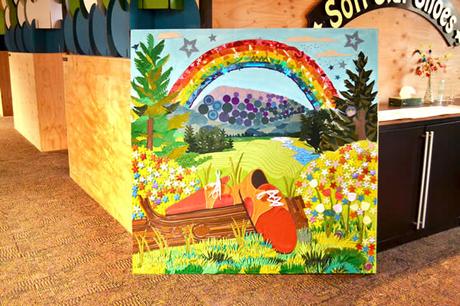 Larkin, Lauren, Lindsey, Molly, and Crystal worked on a leather mosaic mural for our storefront windows! Molly started this project as an activity for our recent movement retreat with Katy Bowman.
---
There you have it... another successful playday! We're always looking for new ideas, so if there is anything you think our staff should try during our next playday then feel free to share it in the comments below. We'd also like to know which projects you like the best!
Related Posts:
Moving and Shoemaking with Biomechanist Katy Bowman
Quilt County Lands at Softstar