We have 11 more months to go in 2013, but I think we've already found the winner of the Dumbest Crook of the Year.
~Eowyn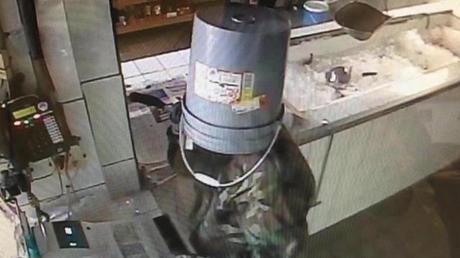 Slidell police catch bucket-wearing burglar
WWLTV.com – Jan. 15, 2013
A former employee of Kenney's Seafood [in Slidell, Louisiana] was arrested for burglarizing the restaurant, according to the Slidell Police Department. The burglar was identified by police despite him using a bucket as an improvised mask for the crime.
According to police, on Jan. 8, Richard Boudreaux, 23, was well prepared for a burglary spree, except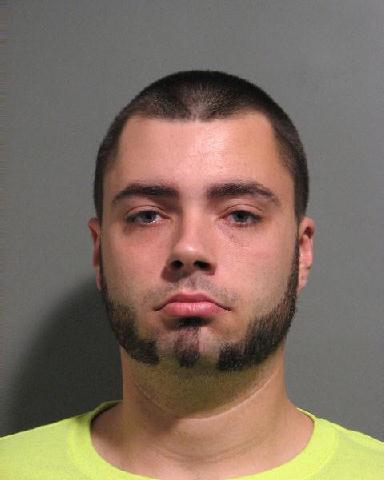 for something to cover his face.
"Boudreaux dressed in all camouflage, wore gloves to prevent leaving fingerprints, and packed burglary tools.  Everything was going as planned until Boudreaux realized he forgot his mask to cover his identity," said a statement from police.
Boudreaux, realizing his mistake, tried his best to hide his identity, donning a five-gallon bucket as a disguise as he ransacked to the store.
"Remembering that his former place of employment had surveillance cameras, Boudreaux improvised and found a bucket to put over his head as he scoured the business, looking for money; however, the surveillance cameras caught a glimpse of his face which ultimately led to police identifying Boudreaux as the burglar.  Boudreaux was able to get away with money from the cash register, then went to another nearby business, Jerry's Buy and Sell pawn shop, and attempted to burglarize that business as well.  When Boudreaux was unable to gain entry into Jerry's Buy and Sell, he gave up for the night and went home," said a statement from Slidell Police.
Boudreax was arrested at his home and charged with simple burglary and attempted simple burglary, according to police.
"Boudreaux told detectives the reason he broke into Kenney's Seafood was because he was having money issues and had 'bad blood' with the owner.  Additionally, Boudreaux said he tried to break into Jerry's Buy and Sell to obtain a gun because he was afraid of the possibility of future gun control laws being passed," said a statement from police.