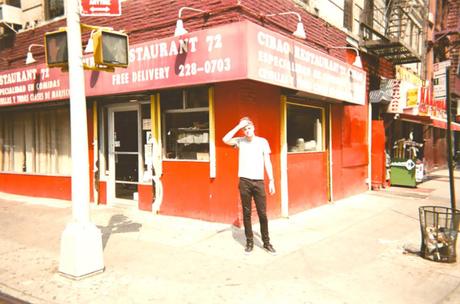 Wingtip, the moniker of Brooklyn-based producer Nick Perloff-Giles, has impressed with a steady stream of infectious, hip-shaking, disco-infused electronica over the past year. This week, though, he's fully grabbed our attention with the sparkling "Eventually". A dance floor ready banger, the track wanders a beautiful line between uplifting euphoria and heart wrenching nostalgia, featuring airy, sun-infused production that soaks in captivating melodies.
Speaking on the track, Wingtip says: "I think there's something really sincere and earnest about old disco and new wave records. They're not evasive or distant, it's very in-your-face, not ashamed to actually feel something about another person and tell them about it. They were also mostly written for people in cars, thinking about somebody. So in that spirit, I tried to update that sound a little bit but keep it nostalgic and sincere, and make it for people driving cars somewhere thinking about people."
So, next time you're driving around thinking about the future or the past, "Eventually" is your new soundtrack.