My son is so fascinated with airplanes, flying and pilots that whatever computer, laptop, Ipad or Ipod I fire up, it will always show planes if he has been the last user. But he is also passionate about the environment and wants to work for a company that is sustainably engaged, as soon as he quits as a professional football player that is of course! I think he will just love the following story.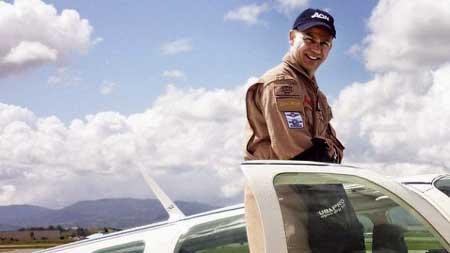 Mr Rowsell, a 41-year old pilot will be the first one ever to fly from Sydney to London using only diesel made of discarded packaging and waste collected from rubbish dumps. This so-called "end-of-life" plastic cannot be recycled otherwise and would end up as landfill. A Dublin firm will help in the process of turning the waste into diesel using a process (pyrolysis) that doesn't pollute the air. 
As mr Rowsell will not be able to take all this fuel on board of his little Cessna (I have to ask my son for the model-number...) he will have to make numerous route stops in Australia, Indonesia, Thailand, Bangladesh, India, Karachi, Pakistan, Oman, UAE, Jordan, Egypt, Greece, France before he finally lands in London. For sure my son and I will try to be there when he arrives!
More info:
Telegraph
Ataltitude