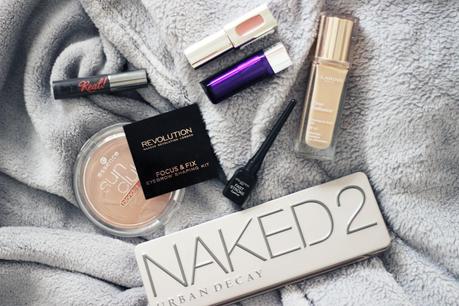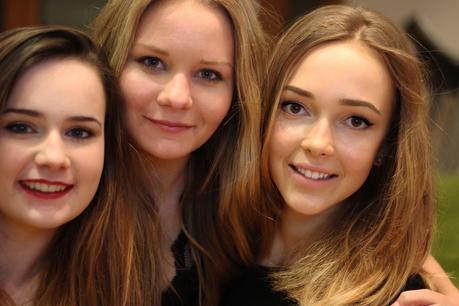 (From left to right; Ellie, Emily, Me)
It was the Masquerade Ball at school a couple of weeks ago, so of course, like any girl would, I used it as an excuse to really go to town with my makeup and experiment with a bolder look than I would usually go for. Using the Naked palette and a heavy winged liner as the focal point I patted Bootycall and Snakebite all over the lid with my finger tip for a smokey wash of color before blending out the edges with a fluffy blending brush and lining my eyes with my favorite liner. The creamy consistency and gorgeous shades made it a dream to work with and I think it would work perfectly for a festive themed event. To finish the look I used lashings of mascara and went with a peachy nude lip so as to not overdo it. 
Products used: 
Clarins True Radiance FoundationEssence Sun Club Matte BronzerRevolution Focus and Fix Eyebrow KitNaked 2 PaletteCollection Liquid LinerBenefit They're Real MascaraRimmel Moisture Renew Lipstick Nude DelightL'Oreal Liquid Lipstick Nude Ballet
I'm loving the effect and definitely feel that I should push myself out of my comfort zones a bit more with makeup and experiment. What do you think? Do you like the look?