Windows 8 was launched on October 26th 2012, since then there has been a lot of changes in the desktop market. It would be right to say that Windows 8 is the reason why we see the sudden surge of new touch-based interfaces. From laptops to hybrid desktops and now even office PCs, we have the option to use the keyboard, mouse and the touch screen to navigate and use Windows 8 in a very drastically different way than we used to do.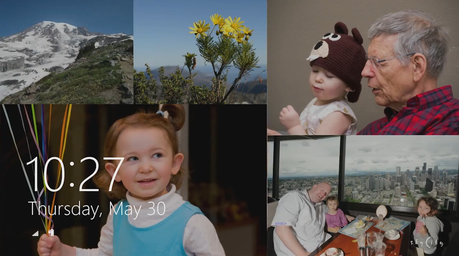 Even though Windows power users didn't welcome the new Modern UI but everyone very well accepted it. There is still the lack of Start button that irks most users, but for a touch screen user this lack of start button was not missed. Keeping the same idea in mind but this time considering a lot of things the community found missing, Microsoft would be releasing Windows 8.1 on June 26th 2013 which will be the first major update to Windows 8 since its release.
Codenamed as 'Windows Blue', this update will be Microsoft's first step towards releasing annual updates to Windows Operating System as promised similar to how Apple releases version updates for their Operating System OS X.
PERSONALIZATION
Lock screen allows Local / SkyDrive picture slideshow
Full customisable color scheme for start screen. Full set of color palette to choose any color you want.
Start screen background ( Static images as well as Animated )
Desktop Wallpaper can be used as the start screen background.
LIVE TILES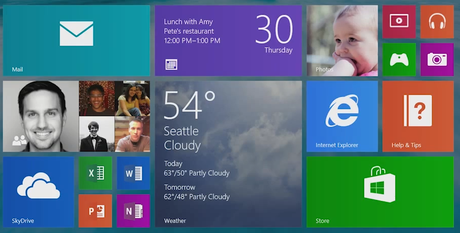 3 Different Live Tile sizes.
Extra large tiles hold more information if possible like Weather, Calendar, etc.
Multiple Tiles can now be selected to resize, rearrange and uninstall apps.
DIRECT TO DESKTOP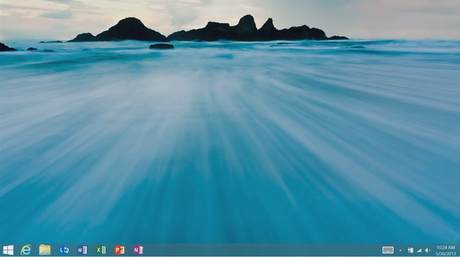 The Start Screen now be skipped and you will directly reach the Desktop.
The Desktop now has the very much missed Start Button.
NEW REVAMPED SEARCH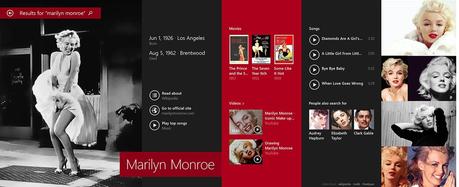 Search can now do a global search of Apps, files, settings and even web searches directly from Windows.
Live Search recommendations based on what you type.
Search results open a app-like screen that combines Wikipedia like data, preview of other results from the internet, images, videos and local content matching that keyword.
ENHANCED MULTITASKING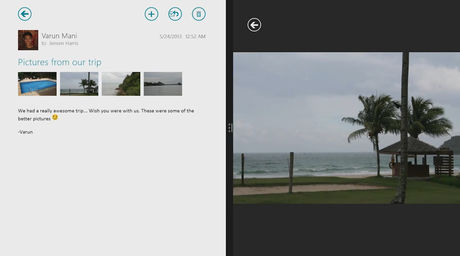 Apps load directly besides the running apps if triggered within the App itself.
Split-screen apps can now be custom resized to the amount of screen you want it to share.
There is a lot more to Windows 8.1 and it is very exciting to see how quickly Microsoft is improving their product with the help of the community. It is commendable that since the release of Windows 8, Microsoft has been actively looking into what Window 8 lacks and what users miss. Based on the user feedback, Microsoft had added all these minor required changes plus the big improvements which were required to make Windows 8.1 a very real competing product.
Mark your calendars and look for an update for Window 8.1 on June 26th 2013.  All the apps are being updated or will be updated to adjust to the new Windows 8.1 features. Most of the core Apps are already updated.
Windows 8.1 update will be available in Windows Store.
It will be a free update for both Windows 8 and Windows RT users.

For more information check our Microsoft's blog posts and a deep coverage of these features on TheVerge and Engadget.
Share this:
Share