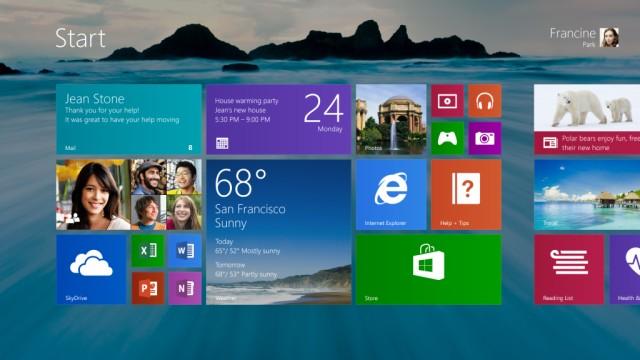 Microsoft seems to be listening to its customers a lot these days. First they've announced to reverse all the strict rules on Xbox One and now they have released the preview of new Windows 8.1 update as a free download. This update brings back some of the old features that users have been whining about like the old Start Button back to Windows 8, along with several other upgrades.
According to ArsTechnica, a new revamped version of the Windows Store arrives with this update that "make it easier for users to find applications" with a box appearing all the time to help find everything. In addition Microsoft has revealed 3D imaging capabilities and voice commands in the upgraded Bing that would aims at Google. Cnet live coverage states how Bing VP Gurdeep Singh Pall showed off this new feature by asking a question "who is the architect?" for a picture of a museum on the map. Then Viola! The answer appeared.
You can now try the Windows 8.1 Preview by installing it though Windows Store. The ISO files are not available yet. TechnoBuffalo warns  that after installing this update, you'll have to reinstall some of the apps all over again when the full version of this upgrade arrives. So, proceed at your own risk.

(All the images, trademarks, logo's shown on this post are the property of their respective owners)
Roshan Jerad Perera