The Winawood™ All Weather Bench is the perfect maintenance free option for your garden or patio area. The range includes 2 seater, and 3 seater benches, that are available in two colours (brown or teak), and in two different styles (thick slats or thin slats) – see the full range of Winawood™ benches here.
Winawood™ bench features -
There are many benefits to the Winawood range:
Heavy duty – This bench is heavier, and stronger than any other range that we sell, built to last for many years.
100% Maintenance Free – No oiling necessary, leave it outside 365 days a year, stays looking like new.
Real Wood Effect – You get the look and feel of a real wooden bench, but without the hassle that usually comes with it.
These benches are made from a composite polymer which gives you the look and feel of real wood, without the extra work of maintaining it.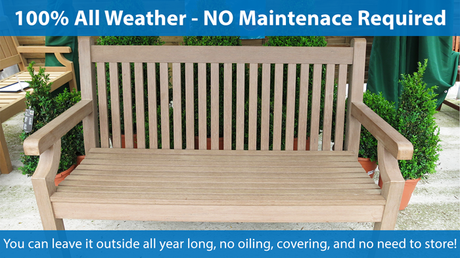 Following on from the sandwick all weather bench range in 2013, one of the best selling ranges at our garden centre, the Winawood™ bench is stronger, heavier, more durable, and comes in many more styles and colours.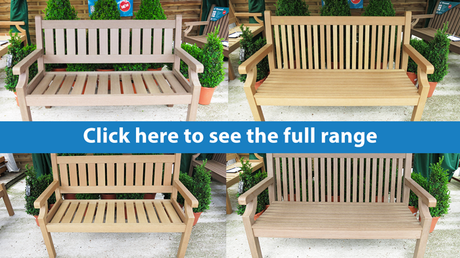 Buy your all weather Winawood™ bench from Gardencentreshopping today.  Unlike other online retailers, we are based in a real garden centre, and will be here for many years to come, 7 days a week customer service, always around and happy to help.
The Winawood™ Bench not your thing?
If you aren't a fan of the Winawood™ bench, then we still stock various hardwood benches and love seater here.
You could also check out our all weather rattan range, which include some fantastic bistro sets for the patio (the Provence set by Cozy Bay is our favourite!).
For more information about Gardencentreshopping, click here.
Winawood All Weather Benches
Brand:
Winawood™
Manufacturer:
Winawood™
5
based on
5
reviews
£179.00
New