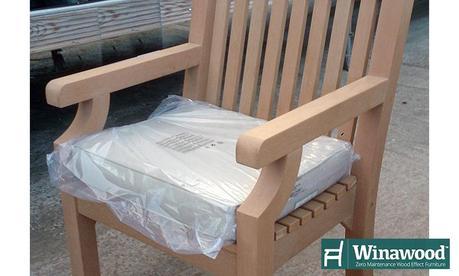 After many requests from our customers, we have persuaded our manufacturer to create some customer made, extra thick cushions specifically sized to fit with the Winawood™ range!
Conventional cushions do not fit on our benches, as they are longer, and wider than a traditional hardwood bench, and so these specifically designed models are the perfect accompaniment.
They are available for dining chairs, two seater, and three seater benches, as well as the Winawood™ love seats, bringing added comfort to your outdoor seating.
These aren't ordinary cushions either, and are twice the thickness of your average furniture cushion, giving you added comfort!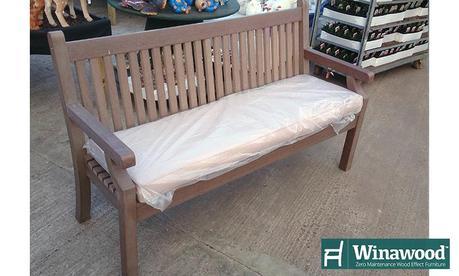 We have chosen to create two distinctive colours, mushroom and ecru, which compliment the style and color of the Winawood™ furniture perfectly, and give you a choice so that they fit the style of your garden nicely.
The full range of cushions can be found in the "All Products" section of our Winawood™ page.
You can find more information about the all weather Winawood™ bench range here: http://blog.gardencentreshopping.co.uk/winawood-garden-bench-faqs/