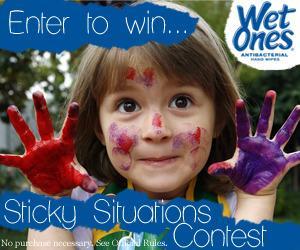 Enter HERE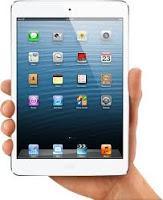 Wet Ones wants to hear your tips for handling sticky situations! You could be featured in a Wet Ones e-book, win 4 tickets to Six Flags or, if you're the grand prize winner, an iPad mini!

Visit

I entered the contest and shared my story of when I left my daughters alone for too long! Here's what I wrote:

I could hear my two daughters playing nicely. They were coloring, an activity that could keep them busy for hours. They were typically reliable and trustworthy, having been repeatedly told that we color only on paper. 
It was after I realized how quiet they were being that I might be in trouble. When I came out to visually check on them, they had colored all over their faces, hands and legs with not crayon… marker. Not permanent, thank goodness, but not the washable kind either!
Wipes helped to do major damage control! They were only colored for a few days!
My 2 tips: 


N

ever to leave your children alone for too long, even when you can hear them, and Always keep wipes handy! A pack upstairs, downstairs, in your purse and in the car!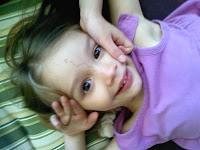 The artist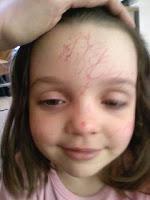 and her work
What's the stickiest situation you've ever had?
I participated in a campaign on behalf of Mom Central Consulting for Wet Ones. I received a promotional item to thank me for participating.