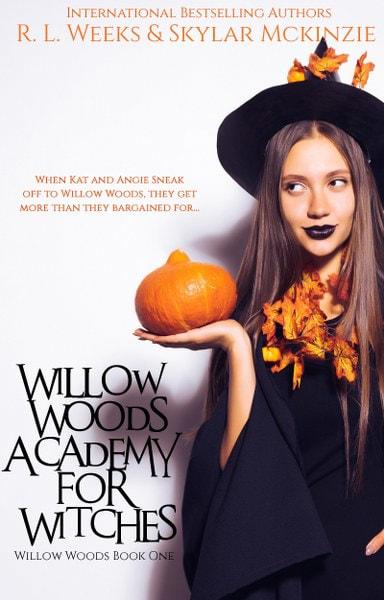 Willow Woods Academy for Witches
Willow Woods Book 1
by R.L.Weeks & Skylar Mckinzie
Genre: YA Fantasy Mystery
An unforgettable YA novel filled with mystery and magic. Fans of Harry Potter and Beautiful Creatures will love this series.
Kat and Angie have just enrolled at Willow Woods Academy for Witches against their parent's wishes. They're thrown into a magical, mysterious world that is everything they dreamt it to be. However, when an ancient book falls into their laps, their worlds are turned upside down.
10 years ago, a rivalry between the covens of Willow Woods Academy and Morwood's School cost many their lives and cast a dark shadow over the academy. Now, Morwood's has opened again for the first time since the incident, and mysterious happenings are occurring - and they all seem to be surrounding Kat.




School's never easy, and with her exams coming up, a stalker in the trees, and her family name shadowing doubt over what side she's on, the first year of school is more of an adventure than she had ever anticipated.

.
Goodreads * Amazon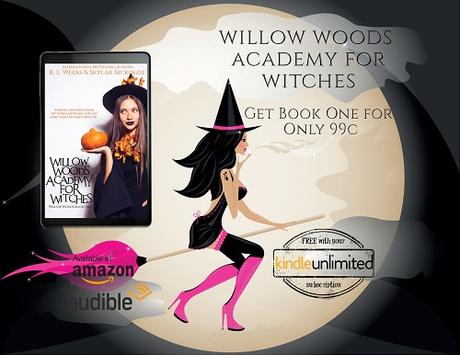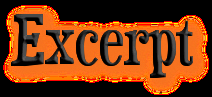 Pulling her mind back to the present, Katarina made her way slowly to where her best friend waited. "Well, it took you long enough. Geez, Kat, what did you have to do?"
Angelina Dupree stepped away from the curb, rolling her expressive blue eyes at her best friend. They had been tried and true friends since the day Angelina had beat up little Brian Pillman for pushing Kat down on the playground.
Angelina's mom had been the one to tell both girls about their family history, as Mrs. Dupree was proud of being a witch and her heritage, though they still refused to sign the permission form for Angie to go to the academy. She said it was fair. She had also stopped Angie's older brother from attending Wandor's Academy, and would stop Damian, Angie's younger brother from attending next year too.
Angie was the only one determined enough to just go and do it, permission or not. "I'm here now, Angie. Are we going or not?" Kat said, not wanting to get into trying to explain now. "It looks like someone doesn't want to be left behind." Angie pointed to where a solid black cat with tons of fur was winding his way around Kat's feet. She bent down to scoop her cat up, his piercing green eyes seeming to ask her why she thought she could leave without him.
"Well, I can't leave him out here, and I can't very well take him back to the house or we're busted." Angie laughed. "Well, Sebastian, it looks like you're going on a trip." "Yes, more of one than I think even we imagined." After putting Sebastian in her book bag and leaving the zipper open, Kat got out a map of North Carolina and studied it for a moment.
"I guess it's now or never. Our bus leaves at midnight." Kat took one last look at the rambling plantation house that could be seen in the distance and swore never to come back there again. Her parents may have thought they could stop her from fulfilling her destiny, from becoming what she was meant to be, but they were wrong. She grabbed Angie's hand and gave it a squeeze before they walked off into the night. "Willow Woods Academy for Witches, here we come."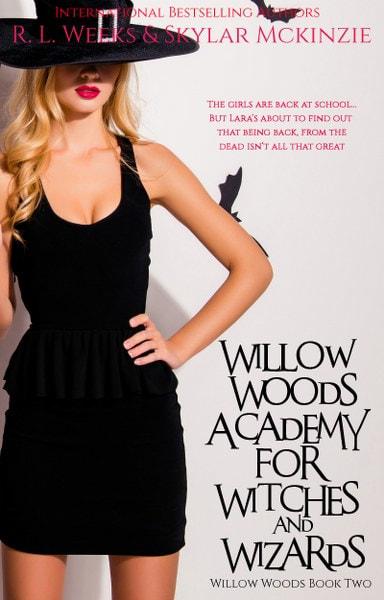 Willow Woods Academy for Witches and Wizards
Willow Woods Book 2
An unforgettable YA novel filled with mystery and magic - Fans of Harry Potter and Beautiful Creatures will love this series.
The girls are back at school, but Angie's dreams about a secret order may be more than just dreams. 
Lara Ash is about to find out that all choices have consequences, and that being back from the dead isn't as fun as she first thought. She catches the eye of Angie's older brother, Grayson, and clings to him as her world falls apart. The rift between her and Angie Dupree, her sister Kat's best friend, causes Kat and Angie to fall out for the first time. 
Angie meets two new friends, the peppy Isolde and secretive Lizzie. However, they seem to be holding secrets of their own. 
When it comes to crunch time, can the group work together to stop an evil from destroying their lives, or will their own secrets be too much? 
This book is recommended for readers aged 13+. 
Warning: This book deals with bullying and has scenes of mild violence.
Goodreads * Amazon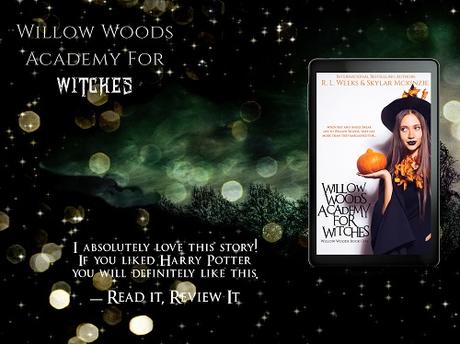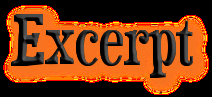 Her phone buzzed. Angie stared at Kat's message. I am now. What's up? She typed everything that had happened in her dream but hesitated over the send button. Kat had only found out last year that she had a sister, who had been dead for the last ten years. Kat had watched her come back to life through black magic, was fighting with her mom and dad over going back to the academy and had discovered she was a Mornai.
She had enough going on without something else put on her plate. Angie deleted the message. Just checking. Nothing's up. You ready for NOLA? "It was just a dream," she said aloud and opened her blinds, letting the dim light cover her room. She put her phone down and licked her chapped lips.
They were leaving for New Orleans soon, which wasn't too far from St. Francisville. After showering and drying her hair, Angie pulled her knee-high, black socks on—which were patterned with little white cats and witch hats—a purple pleated skirt that stopped just above her knees, a blue blouse, and her black, tip-up ankle boots. "Almost perfect," Angie said to her reflection.
She pushed her blonde waves back, which cascaded down to the bottom of her back, and put on her signature pink lipstick after deciding red was now out. Her mom had bought her the entire Mack's Spellbinding Collection of lipsticks for her birthday, all in bright matte colors. She had turned fifteen only a month before, on July 26 th , which meant fall semester started in a couple of days.
She coated her eyes with a shimmering light blue to match her eyes and dabbed a little brown in the corners. After brushing bronzer up her cheekbones and applying a little purple mascara, she was ready. Her phone buzzed. We're ready. Angie sighed and quickly texted back. I'm guessing Lara's coming? Kat texted back almost immediately. Yes, and don't be like that, she saved your life last year too.
 Angie huffed and placed down her phone. It's not that she didn't like Lara; she just wanted some time with her best friend. It had always been just the two of them, and she was finding it hard adjusting to it being three. She had gone to Lara's sixteenth birthday party back at the beginning of March, which was odd considering Lara would technically be twenty-six had she not died.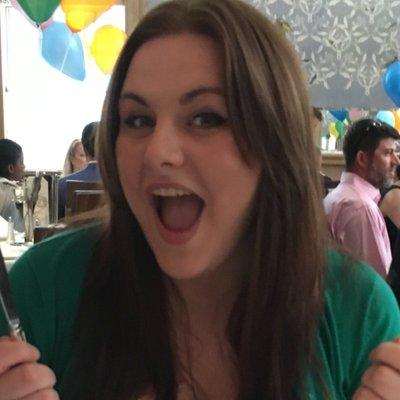 R L Weeks
is the bestselling and award-winning author of the Dead Loves Life Series, Bloodlust, The Fallen, Willow Woods Academy for Witches, Cursed, and the owner of Enchanted Anthologies, publisher of Fractured Fairytales Books 1 & 2, A Deadly World: Vampires in Paris, Things Only the Darkness Knows, and Christmas Nightmares.
She lives in a small village in the UK.
When she's not writing, she's traveling, reading (paranormal, fantasy and horror being her go to genres) and designing covers for Dark Wish Designs.

Facebook * Twitter * Amazon * Goodreads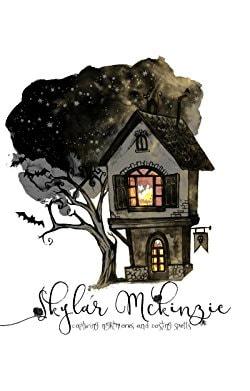 Skylar McKinzie
lives in the small town of Screven, Ga. When she's not writing, she's cooking, baking, reading, and spending time with her family. She also loves long walks and sitting by the bonfire in October, which is her favorite month of the year.
She writes horror and paranormal romance. She is working on her next novel due to be released by the end of the year.
Facebook * Twitter * Amazon * Goodreads

Follow the tour HERE
for exclusive excerpts and a giveaway!

a Rafflecopter giveaway