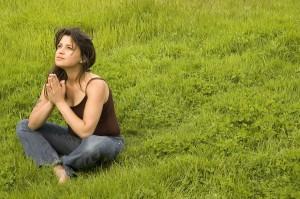 I battled depression, low self-esteem, and grief.
Sorrow shackled my heart tightly.
I could hardly breathe.
To worship was a hard task.
To love without being loved seemed impossible.
Then God impressed this question in the depths of my soul…
Will you still love Me?
In my longing for marriage and prosperity, I found myself neglecting Him.
My body was present in the sanctuary but my heart was resistant.
Wasn't He still good to me?
Was I holding back from God the best of me?
Will I still love God without a husband?
What if it takes another year?
Will I turn my back on God and return to my Egypt land?
These questions stunned my heart.
My soul was confronted.
God demanded an answer.
With tears flowing down my face I said, Yes, to loving Him.
With my hands held up in honest surrender, I let go.
It was in that moment that the dam of sorrow broke, and my rivers of joy flowed.
-Candra (Brightwell) Evans