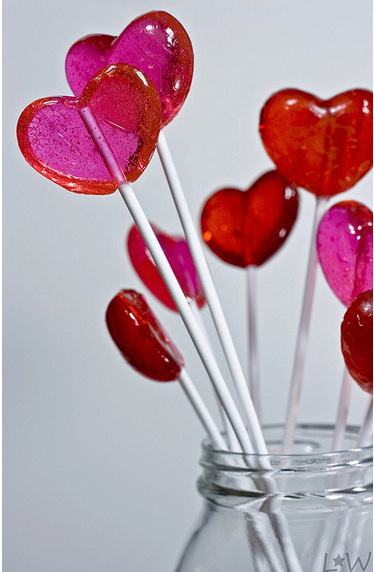 Photo via Flickr user L★W.
Cupid's back, but that doesn't mean you have to present the routine box of chocolates (though chocolate is always good). Whether you're single or part of a pair, make Valentine's Day memorable this year with unique gifts and decor. If you're feeling crafty, here are some of my favorite DIY projects to show loved ones that you care: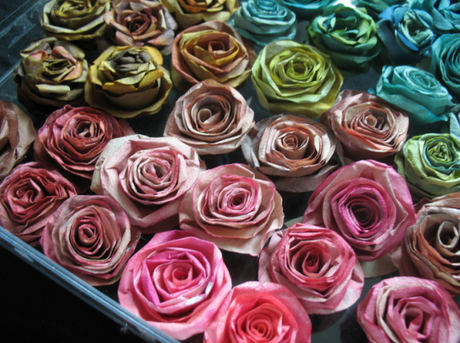 Romantic, colorful coffee filter roses. Visit Kitchen-Full-Miracles for a tutorial.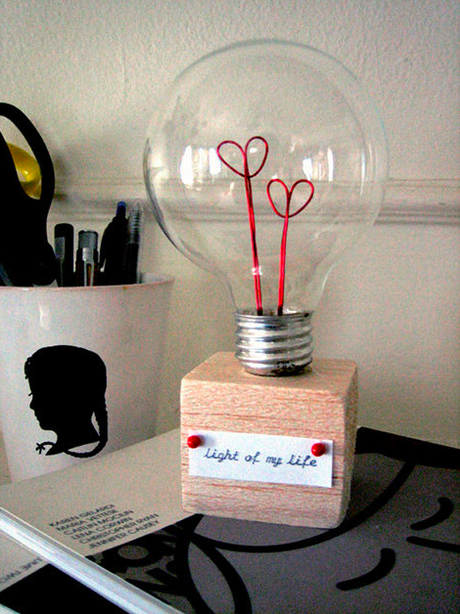 Learn how to make a simple Valentine light bulb at Design Sponge.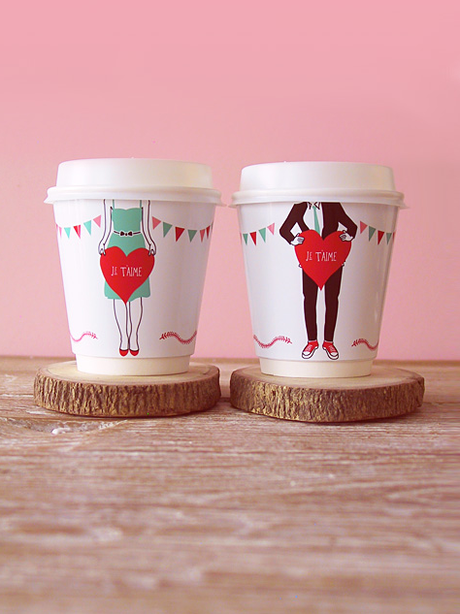 Surprise someone who's on-the-go with these seriously easy Je t'aime coffee cup wrappers. Download the printable PDF template at Eat Drink Chic.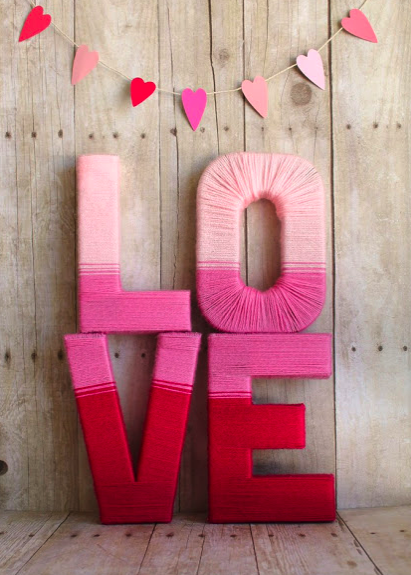 Check out My Sister's Suitcase for step-by-step instructions to craft these love yarn letters.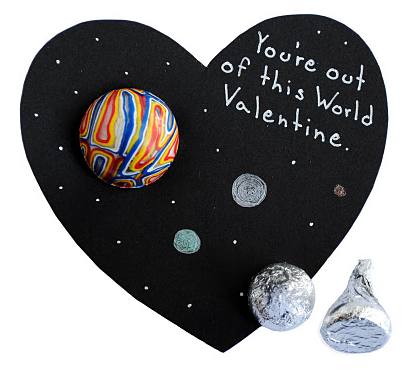 Send kids to school with this fun take on the usual Valentine's Day card. The planet is made out of a super ball. This genius DIY idea can be found on Zakka Life.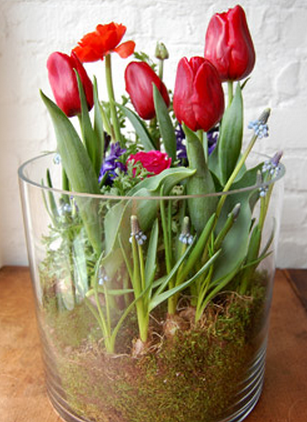 A clear container filled with spring bulbs. Finally, flowers that won't wilt within a week. To make your own "Love Grows" bulb garden  visit Brides.com.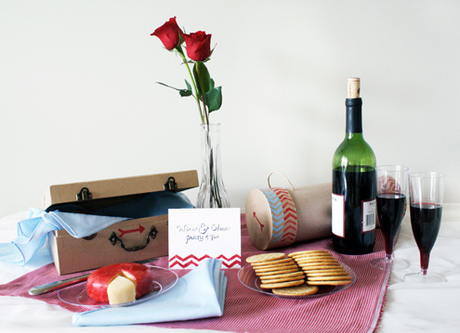 Keep warm with a romantic indoor picnic for two. Create a cardboard picnic set decked out in chevron and arrows. The stamps are made from old erasers. Stop by Design Sponge for the details.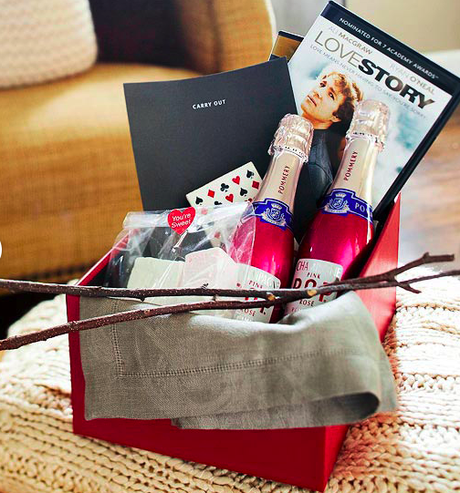 Here's another idea for a festive night in. Champagne, twigs for roasting marshmallows, and a romantic movie. You could even make this for a girls' night and add your own favorite movie. Instructions via BHG.com.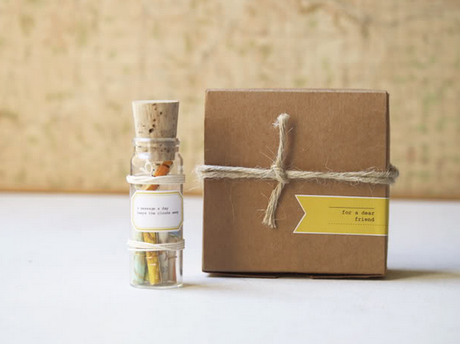 I love this message in a bottle idea. Stock the little jar with as many notes as you would like. You can customize it to suit any occasion by swapping out paper according to holiday. Visit Oh, Hello Friend to make your own.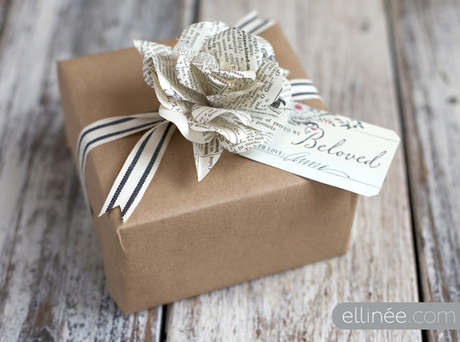 Ellinée features instructions for this quirky paper rose gift topper. You can also download a free printable label.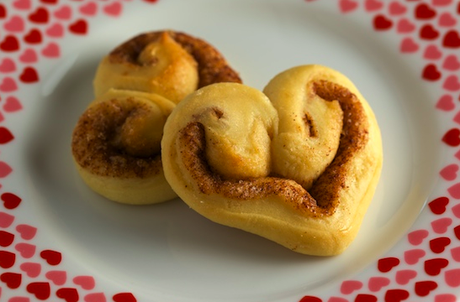 Start the day off right with heart-shaped cinnamon rolls. Perfect for kids. The recipe can be found at Pinch My Salt.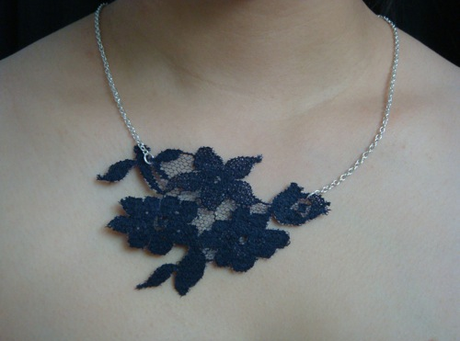 This faux vintage crochet lace necklace is the ideal gift for the lady in your life. Or make a few for friends. Everyone loves jewelry. No crafting skills are necessary and the price comes in at around $5. Crafting a Green World has the details.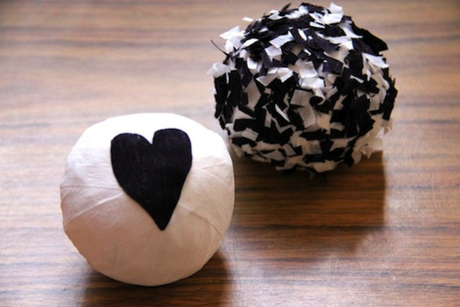 DIY surprise balls work for kids and adults alike. Fill them with candy, toys, trinkets, or whatever your heart's desire. View the tutorial at Ardor.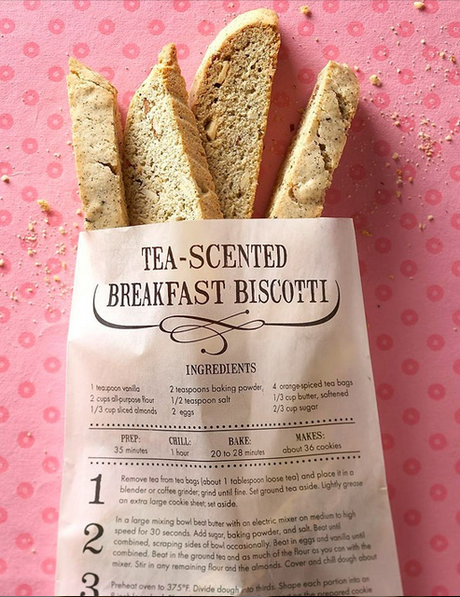 Make a friend or coworker's day with homemade tea-scented biscotti. They look chic with the recipe printed on the package. Visit BHG.com for the recipe and printable label.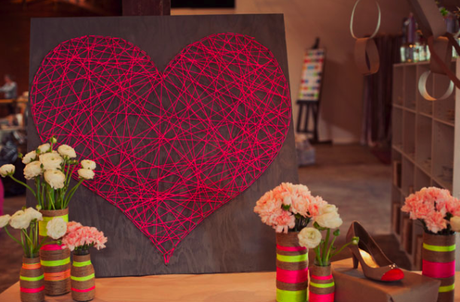 Treat yourself to some new wall art while celebrating Valentine's Day. Visit Green Wedding Shoes to create your own string heart.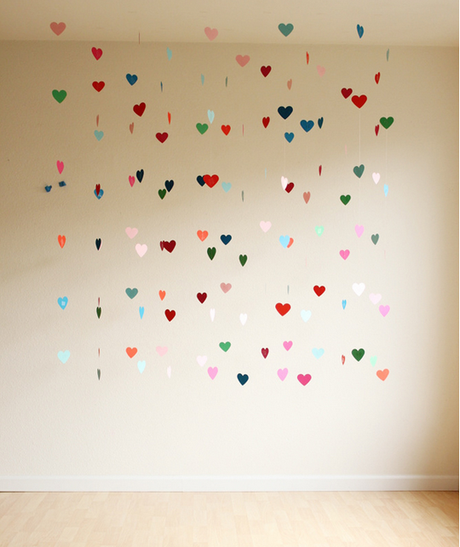 Add a whimsical twist to a Valentine's Day party with this deceptively simple floating hearts backdrop. The tutorial can be found at Hank & Hunt.
What's the best Valentine's Day gift you've ever received? Any DIY ideas for this year?