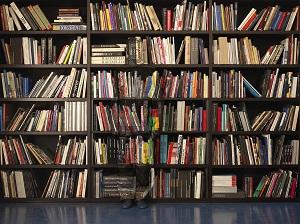 David Kidd and Emanuele Castano released a study regarding fiction and how we experience empathy in others. David and Emanuele show a link between better empathetic skills and "literary" fiction. I can easily see how 'literary' fiction provides different perspectives on people than mainstream fiction. More research is needed to be conclusive, however I do believe as readers we should mix up the genres we read.
Reading is like working out for my brain. When I read non-fiction, I think. When I read business books, I get creative. When I read fiction, I relax (unless it's a tense scene). This is like changing which weights or exercise machine I'm on. I wouldn't stick to just dumbbells for my entire workout. Switch it up.
I also think it is important to pace yourself. Besides the fact that I get heavy lidded after reading for an hour, unless it's a story that I get sucked into, information overload can happen around 60 minutes of straight reading. You need to let that information percolate in your brain for a bit.
Maranda Gibson recently came to the realization that she hasn't learned anything in a long time. "I went to the bookstore and bought three different historical nonfiction novels about the founding of the United States and the Civil War. One is the published diary of a Baton Rouge girl that begins just as Louisiana succeeded from the Union and ends six years later."
"That's a lot of time to see such a historical event from the perspective of an insider. We often get the watered down, text book history version of slavery and states' rights. Reading a book like that helps you to remember and understand that for as long as there have been conflicts – there have been two sides of every story."
Social skills are derived from the way we interpret events and in reading any kind of book, whether it be your favorite romance novel or something like a diary of a Civil War survivor, you have to practice the interpretation of events to understand the story.
For Mary Williams, "Reading helps me take a break from my personal life. I like to read anything from suspense novels to science fiction. If I can place myself in the character's shoes, then it becomes hard for me to put the book down. A good book will allow me to become enveloped in the story and with the characters; almost as if for a moment their life becomes my own. After I'm done reading, I sometimes find myself thinking about situations the character was in and how I might have handled them. And of course, it helps ignite my imagination for my own creative writing."
Reading helps us to learn things, understand people, and escape. Not all genres are alike, and some may be more helpful than others. Do you read only one type of genre? What's your favorite genre to read?
{Image credit to The New Yorker}