As British boy band The Wanted ask in their Number One single, how does one get up from an all time low? The answer, in the view of Ipswich Town's reclusive owner Marcus Evans, is by replacing manager Roy Keane with former Wigan boss Paul Jewell in the hope that he can turn the club's fortunes around. Ipswich Town season ticket holder Harrison Page gives his thoughts on the Tractor Boy's newest managerial appointment.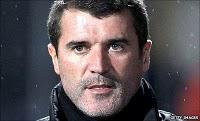 The news of ex-Manchester United and Republic of Ireland captain Roy Keane's sacking as Ipswich Town manager on the morning of 7th January was greeted by supporters and journalists alike by a sense of inevitability rather than that of shock, as displayed at the recent sackings of Newcastle United manager Chris Hughton and Blackburn Rovers' boss Sam Allardyce. Yet despite the belief that Keane's departure was a matter of when not if, I must admit that I was disappointed to see the Irishman leave. For all that he has achieved in the game as a player, the vast majority of Ipswich fans were determined to see him succeed as a manager at Portman Road. However, with the club languishing in a season low 19th position in the Championship and on a run of only one win in ten league games, Keane, regardless of his numerous playing honours in both the Premier League and the Champions League, simply had to go.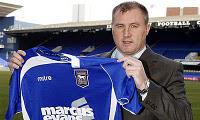 Jewell seals Town job
The man chosen to fill Keane's position in the Ipswich hot-seat is former Bradford, Sheffield Wednesday, Wigan and Derby manager Paul Jewell. Although certainly not the preferred candidate of every Town supporter and that indeed includes myself - that accolade instead goes to Alan Curbishley - one can not argue Jewell's record of two promotions to the Premier League with two different clubs. After hearing his recent interviews with the media, I have to admit that I am beginning to warm to Paul Jewell as an individual, a manager and in his ability to take clubs into the Premier League, however I am cautious with this early optimism as I am also aware of a young Irishman who also talked a good game but whose team ultimately failed to deliver on the pitch where it matters.
Town's 7-0 hammering at the hands of FA Cup holders Chelsea last Sunday most certainly puts Jewell's task at hand into perspective. Although owner Marcus Evans has promised the new boss money to spend, Jewell's first task is to restore some much needed confidence to a beleaguered Ipswich Town side. Jewell says he wants 'to try and bring a smile to the football club' and although the greatest smile of all would come from him mastering a record third promotion to the Premier League with three different clubs, the Tractor Boy's faithful will most certainly have smiles on their faces if he manages to consolidate the clubs position in the Championship this season and moves onwards and upwards from the Blues' current all time low under Marcus Evans' ownership.