After a busy weekend in the domestic leagues, there is a lot more to come this week. As usual in the international break there are plenty of league 1 and league 2 games still ongoing while the Premier League and Championship is put on hold. However, I am going to pay my attention to England and what I think they will dish (performance wise) against Wales and Ghana respectively.
My first criticism this week is the fact that England will play their European Qualifier against Wales before they play their friendly against Ghana. Now for me this just doesn't make sense. Why did The FA or Capello arrange the fixtures like this. Surely, you would want to play your friendly first so that you can try out formations and personal before the important match that matters. This is just clear stupidity, I know The FA want to cram in as many fixtures as possible at Wembley so that they can pay off the price it cost them to build the place but at least do it as to also benefit the national teams preparation before key games.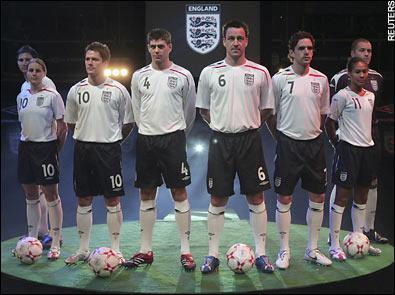 Moving on to the Wales game at the Millennium Stadium on Saturday and first we must assess what threat Wales can pose against England. With the likes of Gareth Bale and Vokes in the squad you have to admit that they do have something offer going forward and Terry and Co will have to be make sure that they with it. In truth, many will expect England to walk to a comfortable fixture. However, I do not think this will be such a straightforward task. What does impress me and give me hope for an impressive England performance is the strength of our attacking options in the squad, with Bent, Carroll, Crouch, Defoe and Rooney, there is more than just plan A. Capello will hope that his rising star, Jack Wilshere, will put in an impressive display and dictate the game from the off as England seek three vital points to continue their march towards the Euros 2012. It will be important that England stay with Montenegro at the top of the table.
Looking to England's friendly against Ghana and Capello will have to decide his starting XI based on the performance and result in Cardiff. A win, and Capello will be able to tweak his side and play fringe players that are unlikely to start in Wales such as Matt Jarvis. A draw or a loss and Capello will need to definitely win against Gyan and boys just to keep the English media in check.
That's it for now, and don't forget to come back and check out the tipster corner soon for all your latest betting tips!
You may also be interested in Matt Scrafton's latest article on John Terry's return as the England captain.