Let's ask Isaiah
While I am an enduring fan of the great fictional work from which Fellowship of the Minds draws its name, I am concerned about this non-fiction hour in which we live.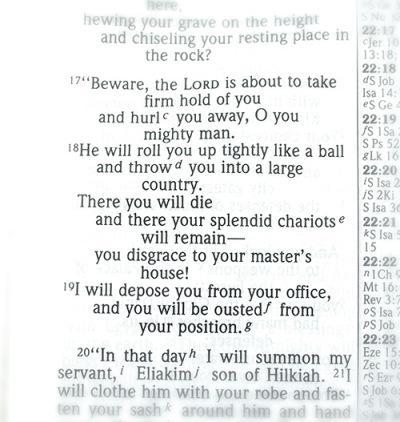 Isaiah 22: 17-18
On a recent Sunday in church there was a moment when the pastor alluded to the troubling behavior of our elected and non-elected officials. While listening, my eyes fell on a page that was open in my Bible. It spoke to me of God's interest in the nature of leaders.
God is addressing a steward named Shebnah, who had rewarded himself with all the privileges of a king, but without the title.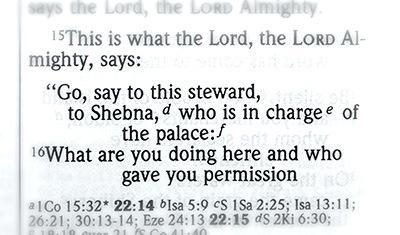 Like Denethor, Steward of Gondor in Lord of the Rings, he had become a self-appointed despot, forsaking the role of servant. The steward had rewarded himself with endless honors and a house full of feasting, while his subjects were in great peril.
In that non-fiction story, the Lord threw the self-appointed "king" down, and was done with him. He was replaced by a person who was a genuine public servant, and had the interests of the people at heart.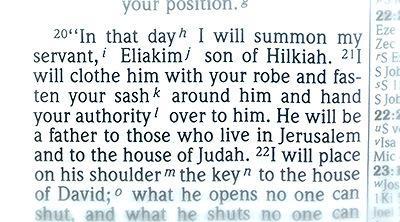 So, yes, God does and will deal with temporal rulers on a temporal way. ~TD