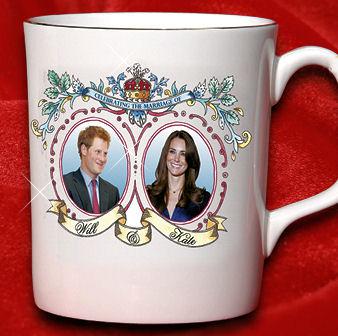 Chinese company Guandong Enterprises wants to cash in on the forthcoming marriage between Prince William and Kate Middleton. So they designed a mug in celebration of the wedding. They say:
Guangdong Enterprises has the greatest pleasure to present to you this beautiful cup to commemorate the wedding of HRH Prince William and his stunning lady bride to be, Miss Kate Middleton. Crafted in the finest bone china it features an exquisite design of the happy couple with ornate gold detailing to honour this great moment in history.
There's just one thing. That isn't Prince William's face on the mug!
That's Prince Harry!
(thanks qqqing)
The Presurfer