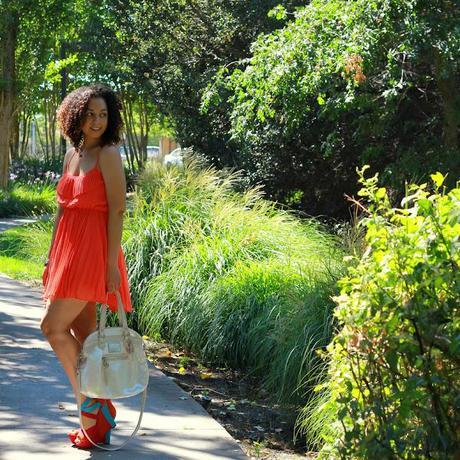 I had quite the surprise waiting for me on Saturday morning: a whole new outfit! A cheery new outfit to greet the day, and end the week with.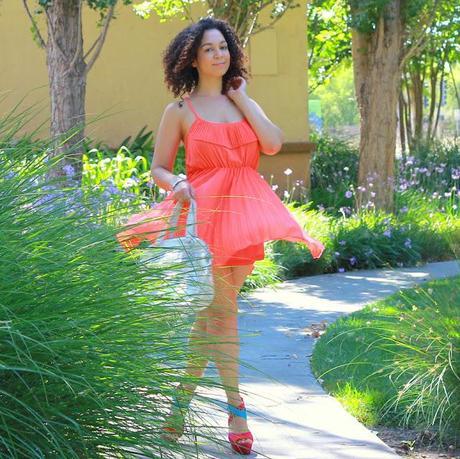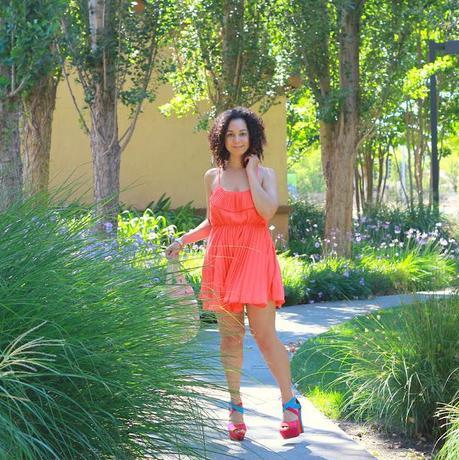 Dress and wedges, courtesy of Wild Doll // sequin bag: Coach
Would you believe me if I told you that this pleated dress, and these pair of bold, colorful wedges cost less than $100
together
? Better yet, would you believe me if I said that these two were less than $70? It's true!
The wedges are so playful and so bright that I really, really enjoy wearing them. (As I'm sure you know already, I have quite the affinity for
shoes with personality
!) I wore them to church this weekend, and I had the cutest little old lady chase me down to compliment me on them - and then I had an 11 year old ask to try them on (which I obliged, of course!).
The dress is as light as the summer breeze. Which is wonderful: I'm trying to enjoy every last drop of the season!
Please stay tuned for a video featuring this outfit! 
PS my birthday is in 8 days!!