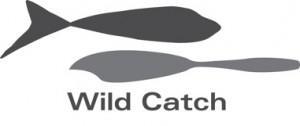 On occasion we write about local restaurants that we come across in our travels – or in this case in our neighborhood – that exhibit sustainable practices. This may be local, fresh produce, like the Black Bean Co. in Charleston, South Carolina or organic offerings, such as those at French Meadow Cafe in Minneapolis.
Sustainably harvested, local seafood may seem like an oxymoron in Denver, but Wild Catch, the new restaurant in the Uptown section of Denver aims to provide just that. The kitchen is run by Chef Justin Brunson whose "menu of sustainable seafoods and the produce of local farms and community supported agriculture is paired with an eclectic and varied wine list, local and international craft brews, and creative cocktails."
Open for dinner only, Wild Catch takes reservations for the evening hours. Their hours are from 5pm to 10pm Mountain Standard Time. For those interested in hosting an event at the restaurant, send them an email at [email protected]. On the restaurant's blog, one can read about their approach to sustainability. The most recent post reflects a similar philosophy to a recent op-ed piece on this site. From their blog:
Everywhere you go and everything you read lately talks about sustainability and being green.  Whether it is about a building, design, office products, food, furniture, even energy.  But what does sustainability mean exactly and what does it have to do with us at Wild Catch?

According to Merrium-Wesbster the definition of sustainability goes as such: "of, relating to, or being a method of harvesting or using a resource so that the resource is not depleted or permanently damaged"

This is where Wild Catch comes into play.  In case you were unaware, Wild Catch is a sustainable seafood restaurant.  In adhering to the said definition we are making sure that all the seafood we serve our guests is not overfished or caught in ways that can be damaging to the eco system it came from. How are we ensuring this?  For starters we have been certified  by the Marine Stewardship Council (MSC) which means that a credited auditor has come to check to see if Wild Catch and our employees always:

Buys MSC certified seafood
Keep MSC certified seafood seperate from non certified seafood
Make sure MSC seafood is clearly identified
As a plea for a local business trying to serve sustainably harvested seafood, the restaurant is looking to secure further funding. "For as little as $1,000, here is what we can offer you: Return of capital, interest and a free meal. You'll also have the honor of special treatment when you dine at Wild Catch, both now and in the future." Interested parties can get more information by contacting Daniel Kuhlman at 303-458-0209.
[Image source]