From Field House Brewing in Abbotsford in collaboration with Brassneck in Vancouver comes their "Wild Brett Wasp Sour". This beer has one of the weirder ingredients in it as the yeast used comes from the stomach of a wasp (Yes those stinging jerks). This is the second of 4 coolship collaborations that Field House will be doing. The beer pours a cloudy orange colour with an off white head. The aroma consists of brett, tartness, herbal notes and citrus. The flavour is of tartness, brett, lemon, elder flower almost honey sweetness and a herbal finish. The alcohol content comes in at 6.5% with an IBU of 18. This was really tasty and I think either Field House or Brassneck should do more beer with this messed up Wasp stomach yeast.
Commercial Description: Edition 02/04 is a sour and floral wild ale, fermented with yeast harvested from a wasps gut, and finished with Brett. This beer was left overnight in our Copper Coolship with elder flower and hops, allowing the beer to collect micro flora and fauna from the cool pacific night air, while naturally bringing it down to fermentation temperatures.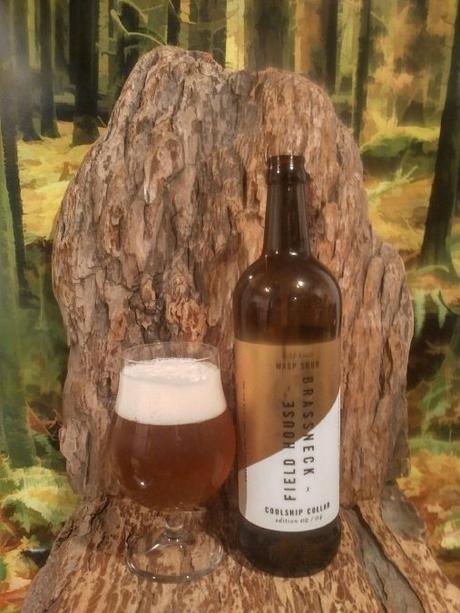 This entry was posted in Sour Ale and tagged abbotsford, bc, brassneck, brett, canada, collaboration, coolship, coolship collaboration, craft beer, elder flower, field house brewing, herbal, honey, lemon, sweet, sweetness, tart, tartness, vancouver, wasp yeast, wild ale, wild brett wasp sour.