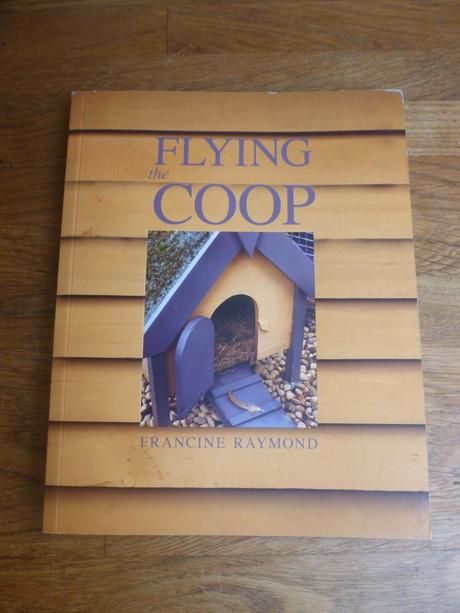 When I found out last week that one of my favorite 'chicken people' had a new book out and I ordered it straight away, I just couldn't wait, it details her move from her home of over 30 years in Troston, Suffolk to her new home near the sea in Whitstable.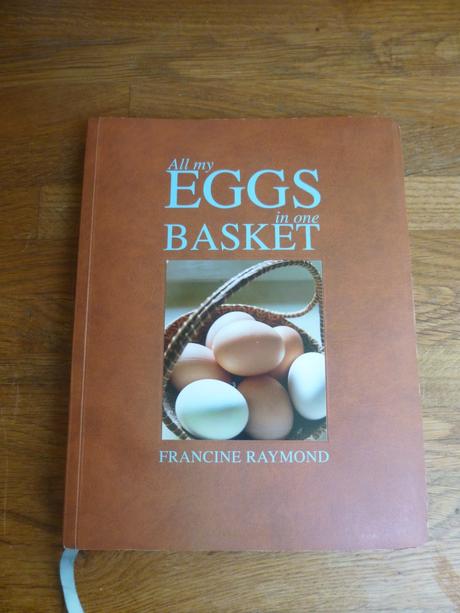 I bought this book of hers ....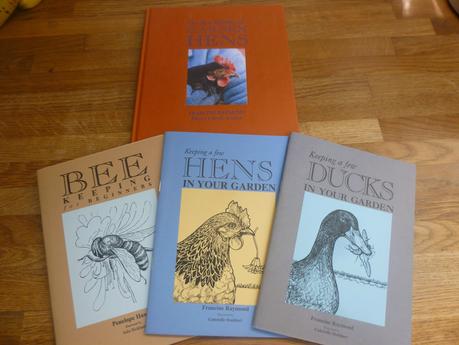 ... and these, when we visited her in her previous home in Troston, Suffolk for a basic Chicken Keeping Course, way back before we owned chickens.  They were on our list of first things to acquire when we moved to the country and changed our way of life completely, and we wanted to be sure that if we got them we would be looking after them properly.
So we did a one day course with Francine and then a more medical based one a month or so later with someone else, then we acquired our first flock of 10 birds, all White Stars rescue free rangers.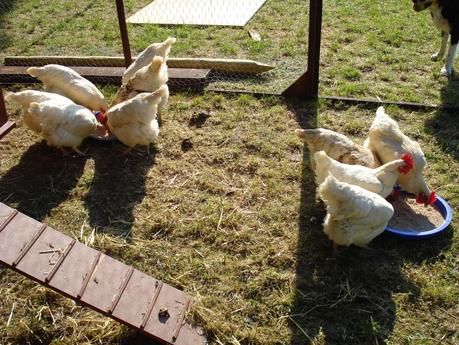 This is one of the few pictures I managed to get of them all together ...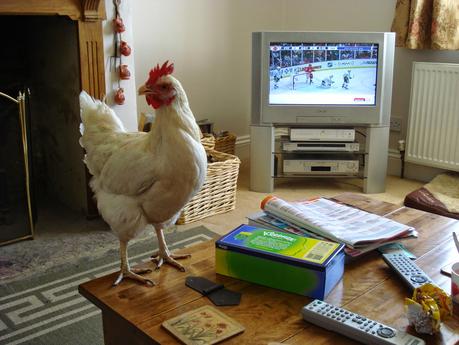 ... but I have quite a few like this.
They were frequent visitors into the house, when chicken keeping was new and novel for us, and they were only evicted for good when they started getting into the habit of taking dust baths outside and then waiting until they got under the farmhouse table to shake free the fine soil trapped in their feathers.  My kitchen had to be seen to be believed!!
Well anyway on this wild, wet and chilly Sunday we are now tucked up in the house, with all outdoor chores done, catching up on some reading, music on in the background and the sound of a Pug snoring gently away on the hearth rug, not a bad way to spend such a yucky day.
We did venture out first thing this morning to walk the dogs along a very windy prom in Llandudno and then a quick pit stop for a Costa Coffee to thaw out our lead holding hands, before heading to Conwy Nature Reserve to have a look at the plant sale that was going on there.  The poor folk behind their stalls were valiantly holding down anything that the wind would carry away and trying to take money and wrap purchases.  We might have accidentally bought a few new plants that we didn't really need ... but you have to support these local ventures don't you ;-)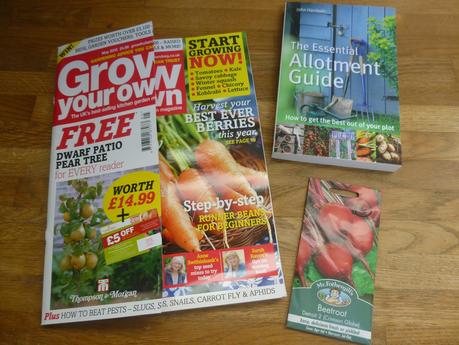 And if I finish my new book, I have my new magazine to read, another thing I couldn't resist, with a free book and some more Beetroot seeds it seemed a worthwhile buy.
As Oscar Wilde once said ....  'I can resist anything except temptation'.
Sue xx