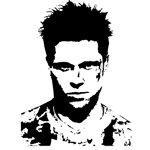 ZERO HEDGE is speculating that the recent UNCENSORED 65 gigs Cablegate archive release from
WIKILEAKS
is potentially the biggest insight into the
Bank of America
scandal EVER.
Wikileaks Releases Entire 65 Gigabyte Uncensored Cablegate Archive (With Or Without Bank Of America Disclosure)
Submitted by Tyler Durden on 09/01/2011 - 22:04
Bank of America Bank of America
Looks like Wikileaks is not waiting to see how litigation with the Guardian turns out and is set on doing all it can to bring the world to the brink of, what's that word again, oh yes, war. And a free Zero Hedge hat to the first guy or gal to discover whatever it is that Wiki may or may not have had on Bank of America. Something tells us not many people will be sleeping at the Department of State tonight. [source ZERO HEDGE]
What does it all mean? Will we ever really know? I can't say either way, nor do I really care, to be quite frank.
We must always be aware that Bush and Blair might have been SET UP FOR A FALL by the insidious structure of their 'management' before, during and after 2000-2001. I'm thinking of Bush's face on 9-11 when he was reading 'goat' in class, and told to 'sit tight, fucker'. From an outsider's point of view, it looks like BUSH & BLAIR are (finally) about to be
set up real good
so that the REAL (corporate war) GAME can go on in stealth mode, let's say UNDER THE NOSE OF
You The People
.
"Chew em up, spit em out," John F Kennedy learned that.
Smell anything rank, yet?