Recently we were lucky enough to take a look around the soon-opening Wigle Whiskey Distillery. Ending an over 80 year dry spell, Wigle (pronounced "wiggle") will be the the first commercial distillery to operate within Pittsburgh city limits since Prohibition.
Master distiller Eric Meyer, his father Mark, and a host of supporters will be producing rye whiskey along with the less common wheat whiskey. And because aged whiskey needs at least 3 years in an oak barrel, Wigle will also be producing un-aged white rye and wheat whiskeys, which should be on shelves by the end of the year. White whiskey has been picking up steam lately amongst cocktail enthusiasts across the country and we personally can't wait to try Wigle's first offerings.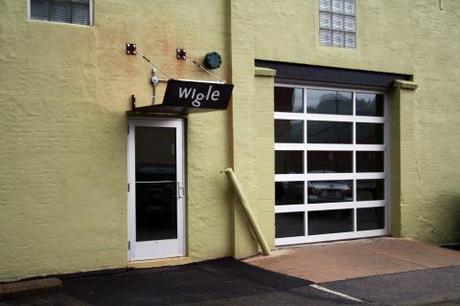 The entrance to Wigle's Strip District location
During our visit, our friend, production assistant, and guinea pig Hawkeye was kind enough to snap some excellent photos for us. Wigle's combination pot/column still is itself a work of art and worthy of many more photos than we have space for here.
So check out the photos after the jump and let us know in the comments whether you're daring enough to try an un-aged whiskey.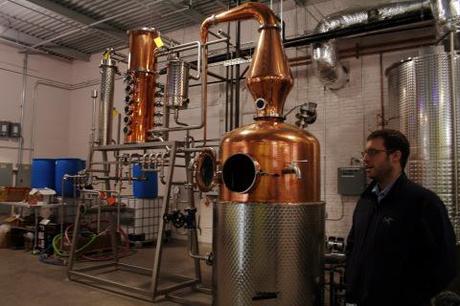 Eric and his still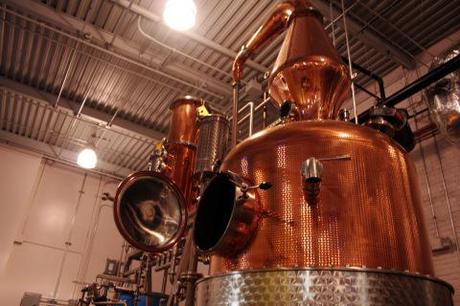 Only delicious whiskey can come out of a still this pretty.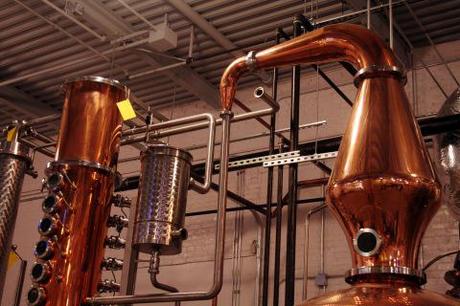 Where the magic happens.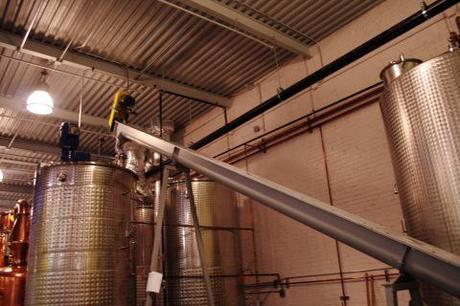 A conveyor belt that takes milled grain to where it will become mash.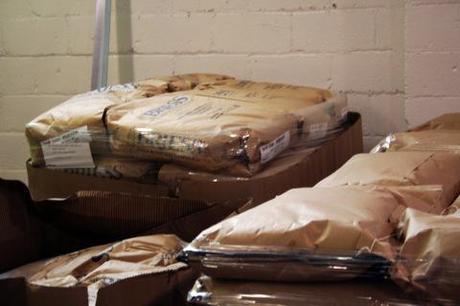 Sacks of locally-grown grain.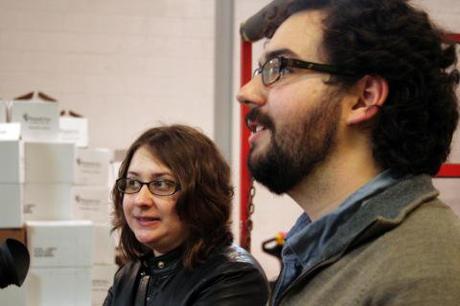 Two boozehounds gazing in wonder.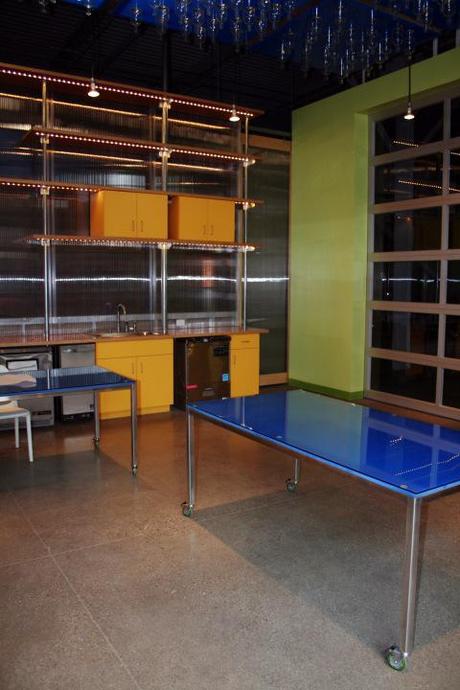 The tasting room, not quite complete.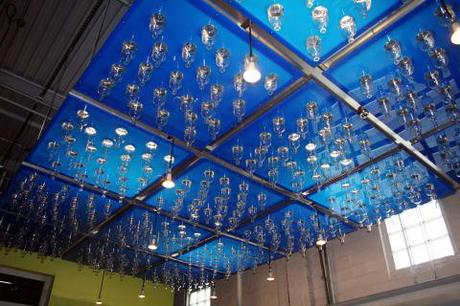 The beautiful and super cool ceiling in the tasting room.