It can be hard to assess the features of a Wi-Fi extender without testing it first. Since you can't do this, we recommend reading as many reviews as possible, and this one is a good start.
The price range of Wi-Fi extenders is wide and varied - they can cost anywhere from $30 to $300. One feature to look at is the transfer speed at two points away from your router. The points should be in different rooms, there should definitely be a wall in between, and even better - they should be placed on different floors. One can be inside your house or flat, and the other - outside.
In close-range tests, the router is as fast as or even faster as the extender, which may make the extender seem somewhat meaningless, but this is a valuable indication of the peak performance of the extender, making it less difficult to compare one to another.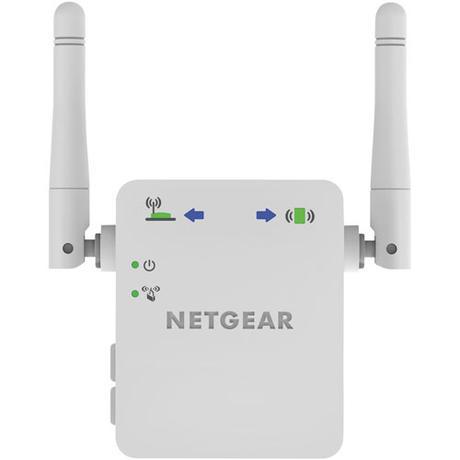 Then there is the issue of wireless "dead" spots. Nobody likes these, but an extender like can strengthen the signal easily. The extender increases the area covered by the Wi-Fi network in your home.
Netgear is designed for a 300 Mbps network, hence its name - N 300. This company is also famous for manufacturing high-quality routers. It should be placed away from any other devices in your house, or flat that may cause interference. These can be your microwave, home phone, cell phone or even a Bluetooth device.
We recommend the 5 GHz frequency band. This is the newer option and is far less congested than the older one of 2.4. Why? Because most devices still utilize the old frequency band. With the exception of the frequency band, all Wi-Fi extenders are backward compatible regardless of the standard. Your older laptop or older phone can't get beyond a certain speed notwithstanding the fact that, in order to benefit from the performance capacity of the latest standards, you'll need compatible hardware at both ends.
If you want to get the most of your Wi-Fi, you could go for a mesh router (whole-home Wi-Fi). This is a system of multiple extenders or routers working together to provide more enhanced Wi-Fi coverage. What does this involve? Basically, what you do is put several of these access points around your home, and they all connect to distribute the Wi-Fi load and improve connections. These solutions are great for a number of reasons. First and foremost, they're perfect for big homes, where you might need much better coverage and higher speeds thanks to more efficient hardware and a smarter, more integrated system. Secondly, the system collects all the many Wi-Fi signals it uses and condenses them into a single network. You will never have to connect to the extender or router you're closest to manually.
Click on the link above to learn all you need to know about extenders and how they compare. There are all kinds of extenders out there, and you are sure to find the perfect one!

Savita Singh is the author of computergeekblog, She has a superlative knowledge of Graphic and Web designing. She is a part time and award winning tech blogger who loves to write about latest technology, social media and web design. Her blog focuses on creative things of designing and tech, providing professional opinions on designing products, performances and a variety of business.