Overview
For many who are keen to lose weight, one of the best ways to get rid of the obesity is with yoga. Though you may tend to try out other options, however, trying yoga can be a better option to shed your extra weight. So before you try out any surgical option for losing your weight, why not give yoga a chance to get rid of the extra weight.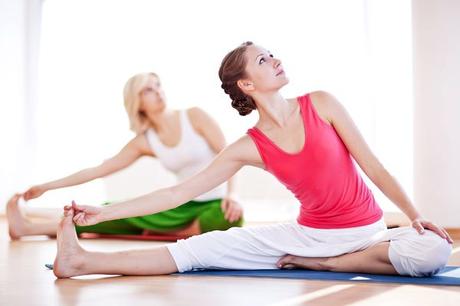 The Yoga Difference: Mental Health Meets Physical Health
Yoga is not just a physical experience but covers the mental and soulful things. Yoga helps in healing your body, soul and mind, which plays a vital role in fixing the obesity issues. The following are some of the ways of getting rid of the extra weight. Let's check them out:
Disconnect From Technology
Rather than looking out for other people what they are doing to lose their weight, yoga simply supports a sound state of mind, hence you can think of taking any decision, which are suitable for your body. So, better get rid of the technology and connect to the natural practices called yoga to start losing weight.
Work With Wonderful, Experienced Teachers
Instead of connecting with your friends, you need to find a teacher who can help you in guiding in yoga and doing things right, which can help you further in reducing the weight. This can be done only when you end up getting a robust road map for your growth.
Spend Time With An Incredible Community
Incredible community is the one, which is working for the similar goal. Hence investing your time with such communities can help you in harnessing the ideas of losing weight using yoga.
A Guaranteed Break
This is nothing but taking time to meditate by cutting yourself off from a number of worldly things. This can be a difficult task to accomplish, however, make sure you find time to do so as it helps in sticking to your workout and diet thing the best.
Heal The Past
With Yoga you get loads of awareness about yourself along with getting the healing of the same. People often are seen having overweight due to the guilt, which people simply carry inside themselves. Yoga simply offers loads of love and compassion, which help you move ahead.
Experience A Space Beyond Your Current Circumstance
Time, Money and bitter relationship can only drag you more into the unhealthy lifestyle and bad eating behavior. Yoga simply helps you making your space feel better, which end up making things easier for your weight loss mission.
Embrace Fear
Yoga is the best option to make you get rid of the fear and fill with loads of energy behind and make you free from your life. Yoga helps in making your mind satisfied and healthy, which helps in losing your weight a lot and thus offer you the capability to move ahead in order to create some dramatic shifts inside your life.
Bust Through Blockages
Yoga simply helps in breaking the blockages and thus prevents the beliefs. Many of are seen surrounded by childhood memories, pain and past trauma that simply causes severe kind of stress. This causes negativity and fear in our minds. With Yoga you can find both the conscious and subconscious thought patterns that can unite in order to pass on these feeling and shedding the physical and mental weight as well.
Finally Make a Commitment To A Healthier Life
Once you have a couple of classes for yoga, you would find your body cleansing, healing and detoxifying. Once your body does the same, you end up keeping your craving for the junk food at bay.