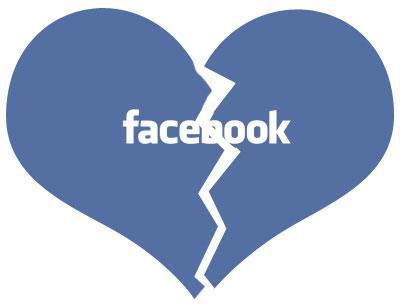 We've decided to dump our Facebook page.
We haven't made the decision lightly. After all, Facebook has more than 800 million members worldwide, 10 million members here in Australia and a recent valuation has Facebook worth $100 billion. So it does seem a little silly.
So why would we take this step? Why would we ignore potential lead generation opportunities? Let me explain our reasoning.
Too many networks, not enough time
Facebook got in early, there's no doubt about that. It got all of our attention and sold the dream in a pretty emphatic manner. But for small to medium businesses there's now LinkedIn, Twitter, YouTube, Google+ and Pinterest just to name a few major players. Somehow we have to navigate all of these and fit time to blog in between.
You can always use platforms such as Hootsuite to help you manage them all but each should really have a different content strategy, suited to the audience and suited to the platform's key characteristics. Does your business generate that much information? Do your posts, tweets, pins, comments spark that much interest?
If you can identify which platform your audience is using then use it, if you're already using a few then identify what isn't engaging and get rid of it. The more time focused on the networks that your audience is engaging in, the better the results. That's one reason for us to dump our Facebook page.
If we had our time again
We definitely would have asked ourselves the question that we ask our clients, 'What network is your target audience using?' If the answer is Facebook for your business then great. Create a page and spend time to develop it. If it's Twitter, LinkedIn or Google+ then focus on them.
But for us we would have answered no. Facebook is a network that is different to a few of the others, Twitter and LinkedIn users engage and share during the week, Facebook's usage peaks during the weekend. Facebook users have their 'rest' and 'play' hats on, they don't want to think about work on the weekend.
So what are we going to concentrate on
LinkedIn, Twitter and Google+ will be our primary focus with a few other minor networks in the background. All three are great at creating networks of course.
LinkedIn is a no-brainer, after all it's a professional networking vehicle. We can connect with other local professionals and engage in group discussions.
Twitter we can share our blog posts, engage with other users and use it as a valuable news/information source.
Google+  is a great blend of a few of the networks with the added benefit of Google's new search features to provide us all with personalised search results. We can follow industry professionals and categorise them in 'circles' which means we can categorise our news/information streams. We can share our blog posts with specific circles or all of them. We can 'plus one' and 'share' other posts and leave comments. Google+ also becomes a part of our overall SEO strategy.
I'm not saying Facebook is dead, quite the opposite, I actually think Facebook will be a dominant force for many years to come. It's just that, for small businesses, we all need to assess which social media platform is more appropriate, and with other options and more information, it's not always going to be Facebook.
Facebook is not going to lose any sleep about OnQ Marketing dropping their page and likewise I don't think there'll be too many sleepless nights here.
If you think we're stupid please tell us. If you're also looking to reassess your business page on Facebook tell us what you think.
Of course we'd love for you to head to the sidebar and (i) Add us to your Circles (ii) Follow Us On Twitter (iii) Connect with us on LinkedIn.

Quentin Aisbett
Visit My Website
/
View My Other Posts
Quentin Aisbett is the strategist at OnQ Marketing. He loves social media, SEO and mobile. Blogging all the time,
tweeting
even more so and found rambling on Google Plus at
+Quentin Aisbett
. Be a little old school and
email him.