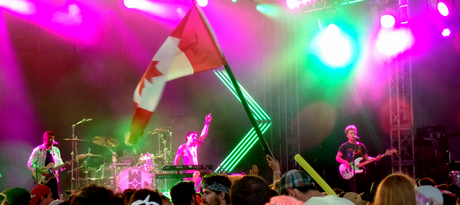 ~Photos by Trish Cassling, Boots and Hearts, CMT Music Fest, CMW, CNE, festival, Field Trip, Riot Fest, TURF, WayHome Festival Awesome, Entertainment, Music
The 2016 summer festival season has already started in Toronto. We've had Canadian Music Week, Bestival, Field Trip, NXNE, and that's not half of what's coming before the season wraps and fall settles in.
As music fans and reviewers this is our busiest and most awesome time of year. When all is said and done we'll have watched, reviewed, photographed, and/or interviewed well over 100 acts... and we love it. The chance to hit a venue (or a series of venues) and catch act after act do their best to make an impression on new fans while also giving their diehards a taste of what they love is amazing. The energy that comes from the stage and from the floor/field always reminds us why we love live music, and why we do what we do.
In the last few years we've had a chance to cover CMW, Boots & Hearts, WayHome, TURF, Riot Fest, the CNE, and other festivals - and they all have that 1 thing in common, the energy and vibe that comes from live music and a great crowd.
It doesn't matter if we're at a side stage in the middle of the day for Vance Joy and Walk The Moon or if we're at the main stage for headliners like Neil Young and Eric Church, it's the same feeling. Yes, a packed main stage with 40,000 screaming, singing, dancing fans is amazing... but don't underestimate what a crowded side stage and the feeling that you're seeing an act on the verge of explosion can feel like.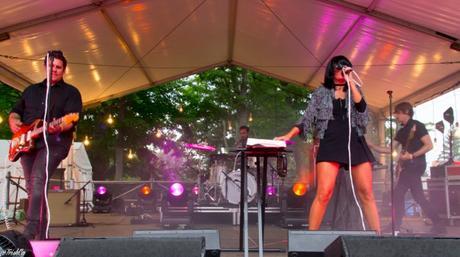 We've seen Jess Moskaluke, Sam Hunt, Dear Rouge, and Hozier own a smaller stage, and having the "we saw them when" stories are awesome memories to share.
One of our favourite things about festival season, no matter which festival we're talking about, is that you as fans all have the chance to make these memories and enjoy these moments too! Once you're through the gates you have the opportunity to see your favourites and take a chance on emerging artists all in the same day or weekend. It's true that sacrifices must be made at times when you're working through a multi-stage or venue festival packed with acts, and sometimes you'll hear later about an amazing set that you missed... but that has never ever stopped us from wanting to experience the great things that a summer music festival provides.
Value is also a HUGE part of the summer festival season, even if it doesn't look like it sometimes. Sticker shock is real when looking at some of the bigger festivals and a 3 or 4 day experience. But when you're able to take a step back, realize that you're looking at 3 or 4 stages, 70 or 80 acts, and some amazing moments and memories waiting to happen. If 3 bands are going to cost you $80 to $200 for good seats, $300 to $500 for 3 days and 25x the acts ends up as a really, really, really good deal!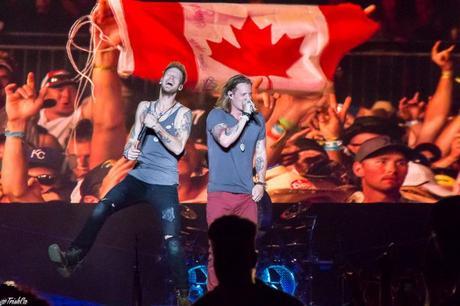 From a fan point of view, which we never forget, the meet and greet and VIP upgrades are also a huge bonus to summer festival season. Big name artists become available to meet their biggest fans, festivals make sweet spaces with luxury menus and bars, and still you get to be close to the stage to share special moments with the rest of the fans. Last year we saw some super happy fans come out from backstage after meeting Florida Georgia Line. It's hard to even describe how pumped they were after that little moment they got - and then got to see them on stage to close the show. Those are memories that aren't going away any time soon, and are totally worth camping and paying a premium festival ticket price.
But, what always ends up carrying the most weight in festival season are the headliners. Their faces are on posters and online ads. Their celebrity and hits are used to increase excitement and ticket sales... and this year we're pumped for who we're going to see!
Our 2016 summer festival schedule has CMT Music Fest, WayHome, and Boots & Hearts (chronologically) as highlights and in the 9 combined nights of those 3 festivals we'll be seeing Eric Church, Zac Brown Band, LCD Soundsystem, Arcade Fire, The Killers, Jake Owen, Blake Shelton, Dierks Bentley, and Tim McGraw in headlining spots. That's huge. Those are bucket list type artists for a lot of fans... and we're sure that they aren't going to disappoint.
Note: We are certainly aware of the lack of female presence in the headlining acts of these festivals and hope to see more equal representation in 2017 and beyond.
We know that music fans love summer festival season. We see it in the campgrounds and parking lots and open fields and late night dance parties. We see it on the faces of suntanned (or burned) guys and girls holding cold drinks on hot days. We see it online months in advance as Twitter and Facebook blow up with conversations about lineups and contests and announcements. And we see it in the dancing and singing and grooving that happens when the music is playing - and that's what matters most of all.
We can't wait to continue the 2016 summer festival season... and when it's over we'll start looking ahead to 2017.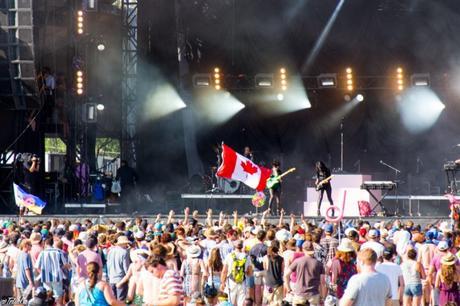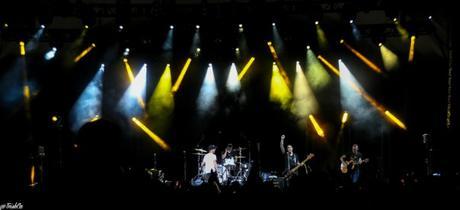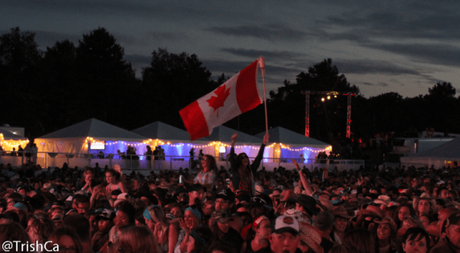 Here's hoping we see you enjoying some of your favourite music in the sunshine this summer!