Vancouver-based four-piece band, Black Pontiac recently dropped their latest single ' Island Honey' via Crank Media. It's fresh and fearless, and it teases what's next. Listeners should stay tuned for their debut album which is set to be released in 2022.
"We recorded it a few months ago with our boy Matt Dipomponio out of Echoplant Studios. He's been a de facto 5th member through the process of engineering, producing, and mixing our entire upcoming album.
Like most of our best songs, it typically starts with Mac and I getting together and hanging out. He brought out this chord progression he'd been playing around with and although it wasn't fully finished when we showed it to Matt during pre-production, he saw something in it, told us to finish it, and I guess the rest is history." - Matty Mclaren
Black Pontiac is lead singer Matty Mclaren, brothers Mac and Sam Riddell on guitar and drums respectively, and Avery John Shoesmith on bass. Well known on the Vancouver music scene, it's time the rest of the world paid attention.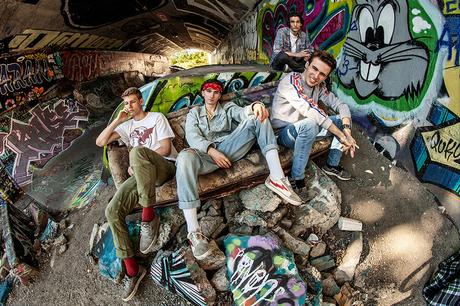 We asked Matty about how the band came together. He said " The band came together when myself and guitarist Mac Riddell began hanging out and writing songs. After discovering we had a creative chemistry and a knack for finishing each other's ideas, we added his brother Sam Riddell into the mix on drums and after cycling through a few bassists we found our guy in Avery John Shoesmith. The name comes from the 2003 Pontiac Sunfire Mac used to drive when we were in high school."
Black Pontiac - Island Honey (Official Video)
"Written by the band during the colourless days of the pandemic lockdown, ' Island Honey' was the result of a Piña Colada daydream steeped in hope for brighter, sweeter days ahead." [Press Release]
Influenced by Peach Pit, Cake, Beastie Boys, Arctic Monkeys, and Tame Impala, Black Pontiac brings it all together and delivers something special.
As we head into Autumn, ' Island Honey' is a sweet reminder of summer days, summer dreams, and hope for the future.
We were excited to get Matty to do a round of 5 Quick Questions with us.
5 Quick Questions with Black Pontiac
This slideshow requires JavaScript.
Black Pontiac's Links