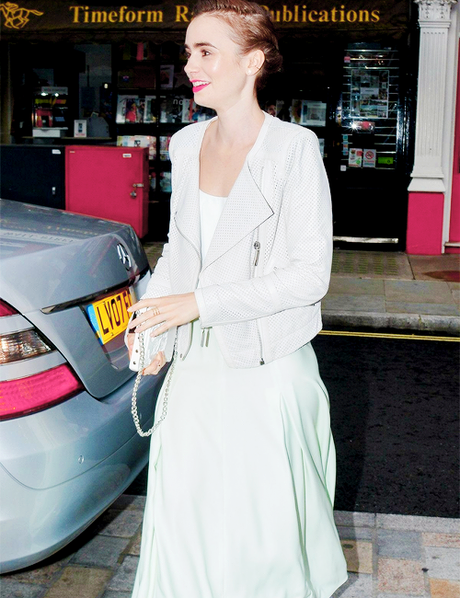 (Lily Collins outside Chiltern Firehouse in London on July 12th)
Do you know why I love Lilly Collins' style? 
Because when most celebrities are getting ready to go to London's hottest nightclub, they end up looking like a Kardashian. Amiright? Lily, on the other hand, chooses a midi-skirt and white leather jacket to go along with her prim up do!  She makes ladylike look oh so cool.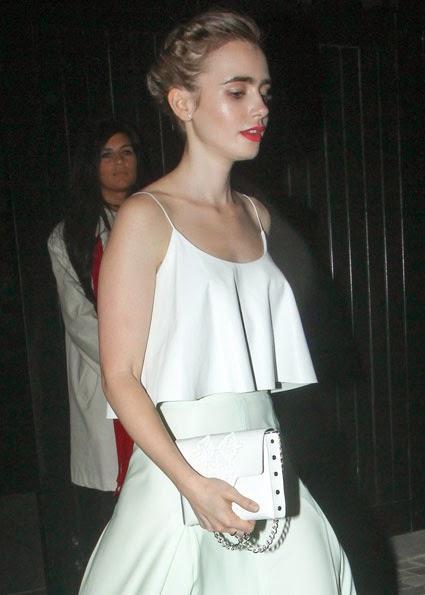 Photos Courtesy of Just Jared and Splash