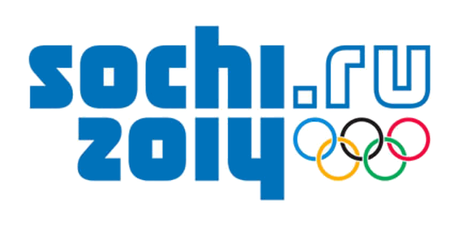 The 2014 Sochi Winter Olympics are coming soon. The countdown is ticking down to February 7th when Hayley Wickenheiser will carry the flag and lead Canada's athletes into the Opening Ceremonies.
These Olympics are not without controversy, we all know that. And at this time there are also safety concerns that are leading to some athletes making decisions not to bring their families to Russia to celebrate these games and their accomplishments with them.
That's sad. It's really sad.
But these Olympics and the Olympic Games in general still matter.
Patriotism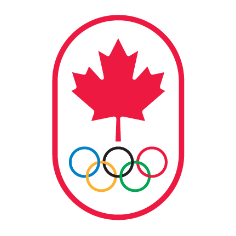 As Canadians we grow up watching our favorite hockey players skate for their NHL teams for as many as 9 months a year. But every 4 years when players like Sidney Crosby, Jonathan Toews, and their Olympic teammates put a maple leaf on, it's different. We remember the cheers and smiles and emotion when Team Canada won gold in Men's Ice Hockey in Salt Lake City. We remember the feeling that we had just 4 years ago (it doesn't feel like 4 years, seriously, where does the time go?) in Vancouver with the Golden Goal. It's special. It brings people together.
And it does the same for other countries as well. The Dutch are fiercely proud of their speed skaters. The Chinese love to cheer for their figure skaters. The Germans love their biathletes. And during these Olympics the Russians will be cheering for all of their athletes with the same emotion and fervor that Canadians did during Vancouver 2010.
The Olympics may only last 2 weeks, but they matter to countries all over the world as a way to celebrate and be proud of our brothers and sisters.
Inspiration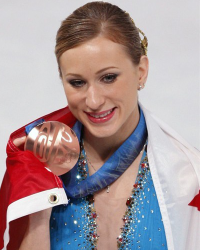 There are more than 325 Canadian Olympians and Paralympians competing at the 2014 Games. 25 of them are professional hockey players. That means that more than 300 athletes are not. They compete in biathlon, luge, skeleton, sledge hockey, moguls, and more. And every time one of them wins a medal or sets a personal best or shows the world their drive and perseverance, they inspire us.
It should also be noted that these inspiring moments don't only come from our own athletes. Sport is a universal language and I can tell you right now that at some point during these Olympic Games an athlete will do something spectacular and bring us all to our feet. Someone's drive and personal story will tug at our heartstrings the way that Joannie Rochette did by powering through and winning the bronze medal after losing her mother just 2 days before her competition.
We will be inspired as a country, as fans, and as people.
Hope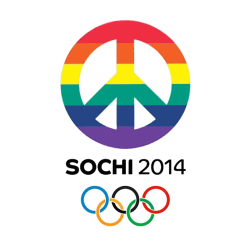 Months ago, before many of the athletes had qualified, before the venues were completed, there were calls to have the 2014 Sochi Olympics boycotted or moved or both. Russia's new anti-gay laws, spearheaded by President Vladimir Putin, are awful and discriminatory and absurd and unfair and they go against everything that so many people have been working towards in equality and love.
But that is exactly why the world needs to go to these games. We need our athletes to show the world that they will not be stopped in the celebration of their skill and hard work and commitment.
We need to show Russia that their oppression will not stop the world from continuing with our lives and passions and commitment to equality.
I don't know if we're going to get a Jesse Owens type moment in Sochi. I don't know what I would like to see happen or not happen. I am worried that the Russian government will try to stick to their guns so to speak if an athlete makes an overt statement in support of the LGBT community.
But in the words of Dr. Martin Luther King Jr., I know this, "Darkness cannot drive out darkness: only light can do that. Hate cannot drive out hate: only love can do that."
The Olympic Spirit is the light. And in less than 2 weeks we will see that light shining brightly in the form of the Olympic flame and the performances of over 2,500 athletes from all over the world.
That is why the Olympics matter. Maybe this year, in this country, more than ever.