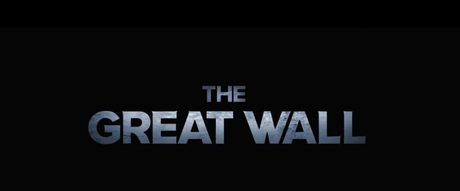 Maybe not so great.
I have never had a hero who looked quite like me. Growing up, my favorite shows on Disney Channel included Hannah Montana and Wizards of Waverly Place – shows with complex, interesting female characters, but which also had predominantly white casts. Like millions of other young girls, I rooted for Miley Cyrus and Selena Gomez: – I laughed at their jokes, celebrated their successes, and felt for them when they fell. Like millions of other young girls of color, however, I had no role models who looked like I did.
I was sitting down with my family at dinner recently when a CNN notification popped up on my phone, alerting me that Matt Damon had been cast in a new film called The Great Wall. The movie, set to premiere early next year, chronicles the fictional mysteries surrounding the building and defense of the Great Wall of China, which is reimagined as a defense mechanism against interstellar threats. With a budget of over $150 million, it's the most expensive film that has ever to been shot entirely in China. The movie, as the Chinese director put it, is poised to be an "action blockbuster" and is supposed to appeal to audiences in America and China alike. It has a predominantly Chinese creative team and is backed by a Chinese-owned Hollywood studio.
And yet a white American male plays the movie's hero. In a film so deeply rooted in Chinese culture and history – my culture and history – Damon's casting perpetuates the racist notion that people of color need salvation from their own race via white strength. Asian representation in popular media is rare, and proper representation even rarer. We are often confined to the stereotypes of the socially inept math geek or stingy convenience store owner, forever boxed into roles that leave little room for growth, development, or authentic human connection.
This lack of Asian-Americans as protagonists in popular culture has only recently begun to change. In 2015, ABC premiered Fresh Off the Boat – the first show in decades to have a predominantly Asian cast. I remember sitting down with my family to watch the first episode. My mother, a Chinese immigrant who is now a proud American citizen, was proud to the point of tears that Chinese-Americans finally had a positive place in American pop culture and I, the American-born daughter of two immigrants, was both amazed and confused about why a show like this had never aired before. In Constance Wu's character – the smart, bold, confident Jessica Huang – Fresh Off the Boat finally offered me the hero I wished I had growing up.
Recently, Wu posted a lengthy piece to Twitter lamenting Matt Damon's casting as a person of color in The Great Wall — a post for which she received just as much backlash as she did support. The point, Wu argued, is not to blame either Hollywood or Damon, but simply to recognize that everybody needs heroes who look like they do. Whether blatantly offensive or evident in an omission, improper representation is dangerous in that it places limitations on and disrespects viewers of color.
As a young Chinese-American woman, the improper representation of Asians and POC in media both saddens and angers me. Hollywood's history of casting white actors as people of color in films such as Breakfast at Tiffany's, The Lone Ranger, and Shakespeare's Othello both devalues and disregards POC's stories, cultures, and strengths. It's time for the film industry to recognize that proper representation of POC is crucial for everyone, because when marginalized populations benefit, the center moves forward as well. It's crucial to give all young people role models to whom they can relate and aspire, and to properly tell the stories of people of color in order to build a more empathetic, understanding, and inclusive world.