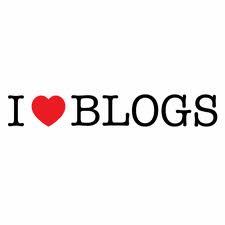 I
n this competitive blogging earth, there is billions of blogger on the battle ground. In other words, it is a time of blog of war. Although, every blogger have been struggling by showing their sharp sword to opponents. People may not know this virtual war of blog. Some professional bloggers have been taking enormous opportunities from this battlefield. Because of, professional bloggers are very clever to drive traffic to their site. People may visit many sites but they want professional ideas to fulfill their gaps. So that people love these sites, which shows the perfects ideas.
When you drive tons of traffics to your sites; just think why people love your blog? Because of you share a perfect knowledge with them in terms of right solution. When people visit your sites, they want to better ideas from your sites. Let think yourself, why did you love this blog? Because of, you found an excellent content with your expectation. If your expectation and explanation of the content meet in a place, then you love to read it and you will definitely return back time and again to this site. When you share a best article with your audience then they love to read and follow to your blog. Your content should be filling with appropriate professional knowledge.
You need to closely observe to your audience and their behavior. When you get the clues that what your audiences are expecting from you, then you will able to improve your contents quality. So that you can check up the whole body of your site and improve where is lack to your site? Without sharing a quality product and services, people will not love to visit your blog. As a blogger, you need to research some ideas about the preference of the audience and what people are searching most in internet. We know people have unlimited queries but only one blog cannot solve the entire problem but it can solve any particular problem with a best solution. You can create a blog with best resources.
Have you ever thought that why people love to go to library? And why people love to read a book by a particular author. Because of they love to get professional ideas and professional resources. When you enter in a library then you see in a book catalog and ask a book with librarian, if you do not know which book is best to read then your librarian recommended a book by professional authors. Likewise on internet when your blog readers love your blog they also recommended to their friends and if he is a professional person then he recommend to his follower.
You need to understand the competition among billions of bloggers and professional blogger always tries to shows their expertise. Professional ideas get quick reward from audience and search engines. When people type any specific keyword in a search engine then excellent content get quick top ranking in top search engines. So that you need confident and real background knowledge about your content and need a deep study what you are going to write content. Without gaining adequate knowledge about your particular content, it's harm to share your ideas. We know no one can be a perfect in every sector but can be an expert in any one particular filed and share his best expertise with global communities. It will be fruitful for both sides. However, your knowledge will be rewarded by people.
In conclusion
, when you share best resources to your readers; your reader loves to read your blog. Google search engine always prefer to top listing the best article. Therefore you need to write a professional content with a research base data analysis. Your content should be based on scientific research and fills with certain evidence. You should not copy and paste any other content in your article, it will be penalize by Google and people also hate to read article fill with old junk. So that tries to share a fresh fruit not new wine in an old bottle. Ask with your readers for their comment in your article then upgrade or do correction according to the real scenario and reply every comment to your commentator to your blog. It will encourage to people for interaction with you.