The former Sydney Showground in Moore Park was the site of Sydney Royal Easter Show in NSW, Australia from 1882-1997. The Show afterwards, was however, moved to the new Sydney Showground in Homebush Bay, which was in fact built for Sydney 2000 Olympic Games. The old site at that time was leased to News Corporation on a ninety-nine year lease from Government of NSW to be used by Fox Studios Australia. The site is now a part of The Entertainment Quarter. It is very near to some of the biggest public venues in Sydney, namely the Sydney Football Stadium, Sydney Cricket Ground and Hordern Pavilion.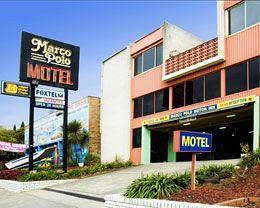 There is a great history of Sydney Showground. In the year 1811, the Governor declared the second common of Sydney. After seventy-one years, the Agricultural Society, set up its ground within the site, which thus became the place of Royal Easter Show-the annual expression of pride in Australia. The time from 1902-1919 witnessed the expansion of Showgrounds to south.
Showground was the place where Australian Rugby League Football's first rugby football game was held. The match was held between NSW team and NZ's rebel 1907 tourists. The match attracted a crowd of about 20,000 at that time. Showground was also the venue where the the grand finale of NSWRFL was held. The venue even hosted nearly two hundred first grade rugby league games.
The Royal Agricultural Showground was then the venue for first Ashes test on Australian soil. Right from 1920 to 1937, the Showgrounds were expanded more to north, with addition of judging rings and new squares. Dominant visual aspects of this complex by the time were peripheral walls, tower of Anthony Horden building and Member's Grandstand clock tower.
The sesqui-centenary celebrations led to a building programme at Showground. Apart from rugby league matches and Royal Easter Show, World Series Cricket matches were held here in late 1970s. At that time, Sydney Cricket Ground was however unavailable. 90,000 people could be accommodated in the Old Showground.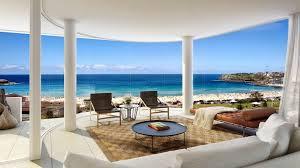 Main Arena in Sydney Showground was even used as the Harness racing venue. From 1926, the this Arena doubled as Sydney Showground Speedway, which attracted a huge spectators all through the summer. It was considered to be the quickest speedway in the whole world in 1937. Although motorcycles were the first vehicles to race at Showgrounds, speedcars, sidecars, stock cars, demolition derbies and Super Modifieds soon joined the list.
Many popular artists like David Bowie, Led Zeppelin, AC/DC, KISS and others performed here at this venue. In the Sydney Showgrounds the annual music festival Big Day Out was even held every year from 1992-1997.
Sydney Showgrounds in a major tourist attraction. A lot of tourists who come to New South Wales, Australia for touring make sure to stay in an
accommodationnear Showground
and visit this place.