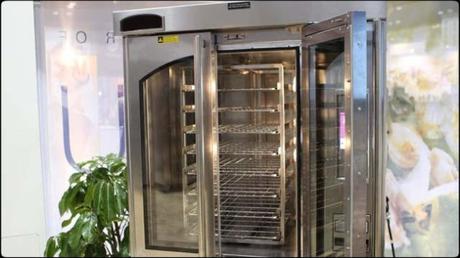 If baking is the only means for you to earn a livelihood, the key for you towards success is a good quality oven. Rack ovens make excellent additions to any bakery because they are highly versatile and can be used for preparing anything & everything – cookies, artisan bread, pan bread, cakes, pastries, muffins, bagels and what not. In fact, rotating rack oven bakery equipment has gained popularity all over the world since its conception.
If you are planning to get a rack oven for your bakery repertoire, go through the undermentioned points to understand why you have taken the right decision:
Lots Of Space
Whether your bakery is a commercial or industrial, it is needless to say that you require to prepare a huge volume of baked goods everyday. As such, you need something that can accommodate a huge quantity regularly. And what could be better than a rotating rack oven to handle that! With vertical chambers capable of fitting higher pan capacities, it can bake within footprints smaller than most other options available in the market.
Uniformity
Rotating rack ovens are designed to make use of convection for baking various items within the least possible time and that too, consistently. They have low speed fans which uniformly distribute the hot air right from top up to the bottom. Since the rack inside the oven keeps rotating steadily, it ensures a uniform bake from back to front also.
User-Friendly
A rack oven can not only accommodate and bake huge volumes evenly, but also be controlled without any hassle. It can be loaded as well as unloaded as simply as rolling out the rack and putting it back in. Even the products can be allowed to remain on the rack for storage and cooling until they are ready for use or packaging. Nowadays, some variants even come with programmable control pads. Programs can regulate timing, steam generation, temperature and more. All you need to do is choose a bake cycle and wait till the buzzer starts ringing.
Versatile
Flexibility is a very important thing to take care of in the baking industry, especially while choosing ovens. Rack ovens will allow you to adjust the product line quickly for accommodating emerging trends. Besides cookies, pies, cakes, pastries, muffins, croissants and other similar stuffs, they can also be used for roasting meat and vegetables.
So what are you waiting for? Locate a reputed local bakery equipment supplier and get your rotating rack oven today.