Although the picture on the right doesn't show money as a part of job satisfaction, money (there is self confidence, a challenging attitude, variety, self awareness, knowing your options, a balanced lifestyle, and a purpose) and while it's true that there's more to life than money, most of us are concerned about money.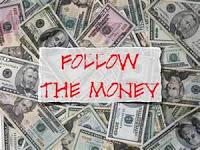 The employers on the
Best TEFL Jobs in the World List
were chosen because of salary and benefits. Some people might not have to worry about money for a bit and a few lucky people might not have to worry about money at all, but for most of us, it's a concern. Even if you don't have to worry about money, it's nice to be paid a good salary and not work for a pittance.
All the employers listed are reputable and legit. That is to say, they will get you a proper working visa, pay you on time and what you've been promised, they won't farm you out to other schools, they won't fire you unjustly, and they keep their promises. If you know of any employer listed that is not repuable or legit, please let me know (
[email protected]
) and I will remove them from the list.
Here are some other things people consider besides money when looking for a great job. You can find more info in how schools can motivate teachers.
Career
Academic freedom
Possibility for advancement
Prestigious school
Stability
Well-developed curriculum and materials
Outside of Work 
Access to a shopping centre, gym, library, meeting rooms, etc.
Car and petrol allowance

Chance to learn the language  

Club membership
Dental insurance
Flights home for you and your family once a year
Free or subsidized childcare
Free or heavily discounted international schooling for up to 2 (sometimes 3) children
Furnished housing (or a housing and furniture allowance)

Good expat community

Livable city

Long vacations

 
Medical/health insurance
Shipping/baggage allowance
Storage allowance
Utilities allowance
Schedule
How many days a week you teach

Few meetings

Few office hours / desk warming hours

Little paperwork

Number of teaching hours

Possibility for overtime

Possibility for outside work
Staff
Helpful faculty and staff

Honest management

Ethical conduct

Fair treatment / no favouritism 

Getting paid on time

Keeping promises

No micromanagement
Students
Small classes
Student motivation
Student age
Workplace
Classes are not cancelled often or if they are, enough notice is given
Computer (hard to believe that in this day and age some places don't give you a computer).
Contract completion bonus
Contract re-signing bonus

Copyright laws are respected

Great retirement package 

High (tax-free if possible) salary




Free gourmet meals

Free gourmet coffee, teas, juices, etc

Free snacks (Google states that employees should be within 150 feet of food)

Langua

ge classes  

On the job training

Sports facilities: pool, bowling alley, table tennis, screen golf

Stock options

Teaching facilities

Your own office 

Teaching interesting classes  

Visa support

Yearly bonus
Some people will say that TEFL jobs are going down the tubes. And while it's true that the salaries haven't gone up (the 250,000 that you'll get in Japan or the 2.2 mil that you'll get in Korea now is about the same as what you'd get before) at all in the past 10-15 years even though prices have gone up.
However, there are still well-paying jobs with great benefits out there. While they traditionally are in Hong Kong, Japan, Korea, Qatar, Saudi, and UAE you can find good paying jobs in many countries around the world. Check out the Best TEFL Jobs in the World and be sure to read why I decided to make this list.