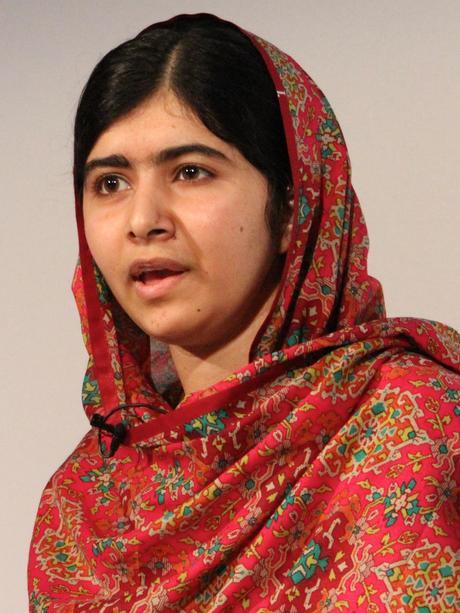 Malala Yousafzai
I went to an all-girls' school where I felt, first-hand, what it's like to be nurtured, challenged, and encouraged. My thirteen years in a school that was deeply invested in how girls armed me with resilience, self-care, and a generations-long support network of strong, smart, and successful women. I graduated high school in a class of 71 other girls who had grown into capable, remarkable women thanks to the diligence of a school that knew how important it was for us to become self-sufficient, empowered, critically-thinking, globally-minded, change-creating citizens of the world.
I looked out at my classmates and was awed, humbled by the little glimpse into the future I saw when I watched them turn their tassels. I saw, in a sea of graduates, women who would head into the world more than well-equipped with the tools and the support system it takes to do just what our alma mater's motto says and "dream, dare, do!" I saw the movers and shakers who would interrogate the world when it didn't make sense to them, who would never settle for "this is just the way it is" and who would, instead, carve out space for themselves, demand to be heard, and begin crafting with capable hands the kind of world they wanted.
We 72 – enveloped not only in graduation gowns but also by our challenge to go forth and "better the world" – walked off that stage and into the world with an army behind us. An army of remarkable adult role models whose high expectations begged us to be our best every day, whose example of diligence and strength gave us something to reach for, whose questions asked us to go deeper and push farther, whose respect and care made us feel valued, whose unwavering trust was (and still is) our buoy even in the choppiest of waters.
We 72 were the lucky ones — members of a community in which every day was Day of the Girl.
I celebrated International Day of the Girl on October 11th because I believe I, not only as a woman but also as the recipient of an education for which I become more grateful every day, have a responsibility. I celebrated because I believe that every girl in every part of the world matters and should know she matters. Because an education should be a fundamental right. Because when you empower a girl you empower her entire community. Because all around the world, girls are still regarded as second class citizens. Because no girl should be forced into slavery or sex or marriage or motherhood.
I celebrated in the hopes that someday soon, we won't designate just one day, but all days, to being champions fighting for the power and value of the girl.