Hello, all! My name is Susie, and I wax poetic about life, running, food, cooking, and how to live one's life beyond expectations over at Suzlyfe.com. I am quite excited to be guest posting for Eryn today and especially to discuss a few of our favorite subjects, namely, horses, riding, life, and being freaking boss at all of it.
I rode and competed in hunter/jumpers and equitation from the age of 5 until 24. Riding, simply put, was my life. Looking back, there is nothing beyond sleeping and going to school that occupied more of my time–I rode just about every day of the week, multiple horses a day, and horse-showed on the weekends. The last 30 minutes of my time at school were dedicated to counting the minutes until it was time to rush to the car and get on the road, and I  can say that I can change clothes while driving. But that is neither here nor there.

Riding was expensive, could be disappointing, infuriating, and even painful. It took me away from social engagements, put thousands of miles on my car, and seemed boorish to my peers. But everything that riding "took," it gave back to me. All the heartache rendered from fallen dreams or the loss of a close equine friend, I got back in love, companionship, and the best of life's lessons. Though I have not ridden in nearly 2 years, I take the education that I received in the barn, in the saddle, and in the paddock with me, and I have found that it has numerous applications to my life, and also to my pursuits in fitness.
Why Horseback Riders Make Better Everything:
We like to be on top. Riders are in the practice of pursuing perfection, but also knowing that there is no such thing–the hardest and best life lesson the equestrian must learn is that you are not perfect, though you may have the ride of your life. Sometimes, you can do everything to a t, and have it just not be your day; sometimes, you can do everything wrong, and it somehow just works.

We know how to be early risers. No, this does not mean we are morning people. Also, we are the best road trip companions ever because we know all the good exits and we always have snacks.
Riding involves a variable and testy animal that may or may not want to cooperate. Like point number one, some times, your stomach just wants to buck and carry on, even when your legs are in perfect form.
Injuries suck. It is best to be preventative and aggressive in one's therapy than to push one's luck and end up in the stall for months on end. Soft tissue injuries really blow. But injections, alternative therapies, accupuncture, and massage can be very helpful.
Proper footwear, use of compression, and well-fitting equipment can take a so-so worker to a graceful athlete. And some are more naturally inclined towards to grace than others.
The early bird may have to feed, muck, and clean up, but they also get first use of the ring, the fences, and all the best brushes.
Carrots, apples, oats, sugar, and molasses are delicious.  And proper diet is key.
Cross training is indispensable, makes you a better athlete, hones your fitness, and prevents injury.
Waking up at 4 in the morning for a workout is made infinitely sweeter when it means being greeted by a friend. Speaking English at said hour is neither necessary nor encouraged.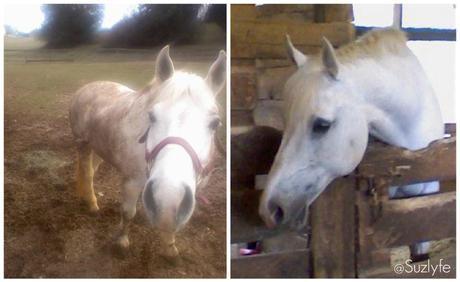 A good canter in an open field is terrestrial flying. But control is necessary.
Everyone needs a proper warm up and cool down, as well as a thorough grooming and washing. And equipment should be cleaned and well cared for.
Riding and running are both mental exercises in determination. Hold a sitting trot for extended periods of time, or post without stirrups. You'll understand.
Sometimes the smallest muscle movements, and control over the smallest movements and weight shifts, are more effective than anything else in achieving desired results. Sometimes, you need a good thump for encouragement.

Everyone needs a day off and a sense of a training plan.
Oh, I could go on and on, but I will leave you there, except for one last thought:
Riding, like running, fitness, teaches you to respect the beauty of life, of morning rides, of the crunch of feet on a path with no other sound. These pursuits teach us rhythm, sweat, dirt, polish, and panache. And though we may learn everything we possibly can about them, we will never master them. But we can keep trying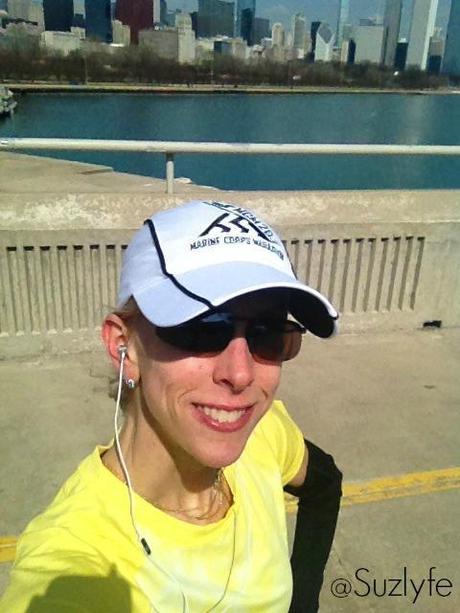 How have your pursuits prepared you for life and your other passions? What has left the greatest impression on you, that you still carry with you today?
Find me on:  Twitter   Instagram   Pinterest   Facebook   Blogdom