Hi friends.
I finally did it. I'd been thinking about doing this for quite some time, and I finally made the decision.
I have started fresh with a new blog, over at www.itseryne.com. I hope you'll come and join me over there! It's still getting up and running, so bear with me as I continue to add and update.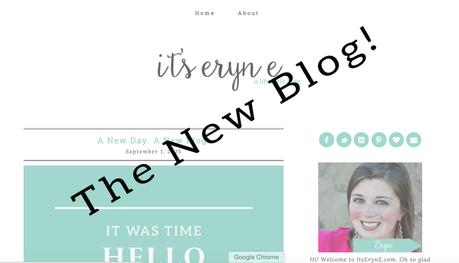 This blog will remain online for the time being, but will eventually be pulled down. I'm in the process of going through my better blog posts, updating and so forth, and will be posting some on the new site.
Thank you to everyone for your support over here. I will cherish my time here, but it was time to rejuvenate and make the blog a much better to place to visit

Visit it here: www.itseryne.com