Last Saturday, Feb. 8, 2014, Google unilaterally and peremptorily shut down BirtherReport.com, the premier website on Obama's suspect birth eligibility to be president of the United States of America. Access to BirtherReport.com was blocked with a message claiming that the site had malware.
Click here for a statement by BirtherReport.com's owner.
We finally have an explanation.
Below is an email I received from Helen Tansey of Article II Super PAC, February 12, 2014.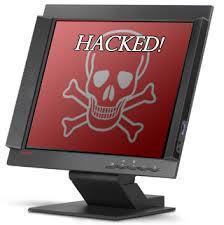 On Saturday February 8, 2014 Birther Report blog was taken down by its host, Blogger. There was no warning given by Blogger to Birther Report prior to the complete take down. Saturday evening Birther Report was notified by their ad company that one of their ads was hacked into, whereby the hacker executed a fierce malware attack. Included in the notification the advertising company explained they had cleaned off the malware by 3:45 pm EST on Saturday, yet it took Blogger a full 24 hours to restore the site.
It is difficult to imagine the mental torture such an action takes on an individual who is simply exercising their rightful First Amendment rights. Talking with BR over those 24 hours was hard only because he was flying blind. Lacking control, any kind of control, over protecting his hard work from vanishing in a millisecond is, well, humbling, which is precisely the reason why a fundraising letter was sent out on the Friday before the attack.
The only 'real' explanation BR had received to date from anybody was the email from the advertising firm. Their message stated "This message is regarding the recent malware notifications that some of our publishers may have experienced. Just before noon today, our engineers discovered that one of our ad serving locations had been hacked."
Like I said, prior to this recent attack, BR was already taking the necessary steps to raise needed funds to migrate Birther Report blog to an independent server. Following this second incident, it is clear now more than ever all work over the last four years is vulnerable not to mention all future posts. Therefore, BR is ramping up his efforts and needs your help.
Birther Report is the 'go to' site for any following Article II news, updates on investigations and lawsuits regarding the 0′s bogus Birth Certificate, his questionable Social Security information and so much more. Before the site was abruptly taken down on Saturday, more than 40,000 pages were viewed by 9:00 am PST. That's on a Saturday! Obviously there are thousands upon thousands following BR's relentless work to expose the very real crimes occurring before our eyes.
Now more than ever we need to step up our 'collective' efforts to raise the needed funds to secure the Birther Report site long into the future. BR has never once come to any of us asking for a donation of any kind. This is a first and trust me, BR remains uncomfortable with the ask, and like I said I'm not.
Please join me in making sure 'WE' keep Birther Report free for all to be educated. Please consider making a donation to Birther Report to migrate his blog to a privately owned independent server today by clicking here.
Click Here To Donate Via Pay Pal
I humbly thank you in advance for your sincere consideration.
With warmest regards,
Helen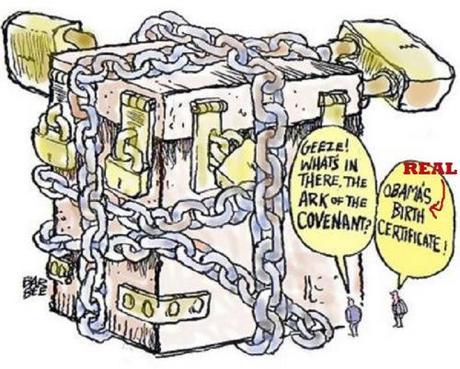 On Friday, before the malware attack, I'd already donated to help Birther Report's owner move his site to an independent server. Please consider donating to this good cause. Every dollar helps.
Thank you.
~Eowyn