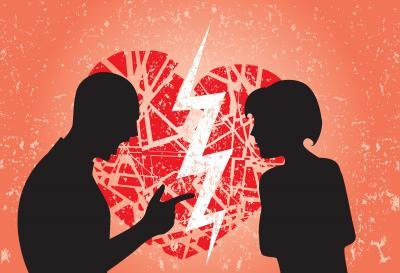 I am really peed off with my partner, but I don't know if it's just me or if it's something to be peed off about.
About a month ago my partner run up a phone bill, spent 300 minutes on a bloke from work in the space of 2 weeks and over 250 texts in the space of a week.
I happened to pick up a message which was sent by the work mate, which was basically I love you bro, so glad I met you, I couldn't be without you.
I thought OK something is not right here and looked at more messages and pretty much all the texts were like this. He would ring 17 times in the space of 20 minutes. Texting him saying ring me it's urgent, then it would turn out to be nothing. All this time he covered it by keeping his phone on silent.
I spoke to my partner about it and he said they are just really close mates (I don't suspect gayness or anything) and that he is just glad he has found someone who he can talk too.
I told him I find it creepy how he texts constantly, tricks him into thinking something is wrong so he rings him, at work his work mate follows him about – even on days off. I find it really creepy and weird. And especially how many texts were sent and phone calls made, it's just extortionate.
He spent the day with him the other day to hang out, I said I personally wouldn't do it as it's like giving him a fishing line and he'll take it, literally on his next lot of days of he is ringing constantly and messaging for him to go out again ( like I said what would happen)
My phone buggered up so I went on his to find something and came across more messages – I hope you're ok, I miss you, love you, you're the best person I've met.
I am fuming, have I a right to be so angry?
He has hidden it all again and I just find it so creepy that a bloke is texting another bloke that way.
Help me blog readers.
Ask A Mum is the newest section to the blog and your chance to have your parenting fears or worries answered.

Do you have a parenting or relationship dilemma? Not sure what to do?  The Real Supermum owns the most addictive & friendliest mums group on Facebook and has hundreds of mums on hands to help you.