You might have come across terms like online merchant services or online merchant accounts. These are a set of important services for online businesses. Online retailing is a form of e-commerce which facilitates direct purchases of the goods from the seller from over the internet. It may be a B2B (Business to Business) or a B2C (Business to Consumer) transaction. You might have noticed that online prices are less as compared to the market prices for a same product. This is because the intermediaries are eliminated from the chain.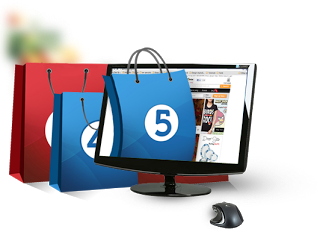 A merchant account is a type of an arrangement between the business and a bank or affiliated company which allows business organizations to accept online payment from the customers, viz. payments made by debit or credit cards trough a secure gateway.
It is necessary for a business organization to carry out a detailed merchant account comparison offered by various service providers on the basis of rates, authorization and charge-back fees charged by each one of them, reliability, security and reviews, before choosing a pick.
Merchant service providers may levy higher monthly fees and charges for high riskmerchant accounts. High risk accounts is a type of account designed for e-commerce organizations involved in high-risk category  businesses like gambling, online dating, sales of computer hardware or software, etc.
The evolution of online merchant services is a boon for the business organizations, banks as well as the customers. This platform has contributed to the progress of e-commerce. Consumers have a wider choice of products at competitive prices, online retailers get business and banks earn fees. So it's a three way triumph!