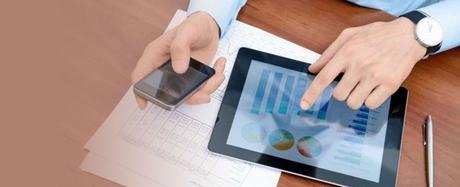 As an employer, how can you make sure that the people working for you or stealing your time? One of the most prominent issues managers face today is inefficiency in the workplace. There are so many distractions at the workplace these days.
Unless you use employee monitoring software, chances are you will not get good work from your employees. If your employees aren't working correctly, it can be even worse and result in low employee productivity.
How Do Employees Waste Their Time While They Are Working?
According to a survey of Salary.com 31% of employees roughly waste around 30 minutes to 1 hour of their time at work. That is a lot of time at work during which a lot achievable. Google was also found to be one of the biggest ways through which these employees waste their time.
Now, this website isn't the one that you can block. If it is then employees will get blocked off from accessing a lot of websites. Social media also tend to take up a lot of time for employees. They want to stay connect to Facebook, Twitter, or Instagram.
7 Things That Waste Employees Time In Working Hours
Here are the following ways employees waste time and start lacking with the productivity. Let's discuss the reasons behind time-wasting of employees at workplace:
1) Bring Your Own Device Policy:
2) The Habit Of Taking Breaks During Working Hours
Most employees have a habit of wasting time during working hours. 53% of employees take short breaks because they believe it increases their productivity.
20% of the employees waste time due to boredom
8% of the workforce waste working hours due to a lack of incentives
7% of employees involves in time-wasting from dissatisfaction at work
2% of employees waste time due to low wages
Employees do believe that short breaks enhance their productivity. But the reality is the opposite. Official breaks are productive, but frequent distractions can decrease the productivity of employees.
3) Emails Also Cause Distractions
Email is one of the things that cause distractions to employees. Employees often receive emails, and official emails need a quick response. Employees waste working hours replying to emails on Gmail. Email is something that causes a lot of distraction.
Suppose, you login to your Gmail account. You will promotional, social, and primary emails. Promotional, and social emails are waste of time. Because, primary emails are fruitful for users. So, employees start checking social, and promotional emails. These have nothing to do with the business productivity. So, use an email monitoring app to check what employees are doing on emails.
4) Private Calls, Text Messages & Chats
Employees always get distracted during working hours due to private phone calls. Text messages, and chat conversations on cell phones are also. Employees waste time realizing they are spending too much time on private calls. Sometimes an employee is busy in the work, but sudden incoming calls from home make him receive the call. Text messages from friends and family members also take part in the time-wasting.
5) Socialization With Co-Workers
Successful business organizations believe in a social environment. Multinationals allow their employees to enjoy working with their fellow colleagues. But, socialization during working hours should have limitations. Because socializing during working hours is another aspect of wasting time. It stands as one of the major time wasting reasons.
Harris poll survey has found that:
39% of the workforce wastes time gossiping with other employees.
27% of Employees are more likely to waste time in chats, discussions, smoking, and snack breaks.
20% of employees bear noisy co-workers.
6) The Internet's No.1 Culprit For Wasting Time
The internet is the No.1 culprit of wasting time at the workplace. Employees spend hours and hours on business phones. They spend time on computers browsing websites and web pages. A survey conducted by Harris Poll said that 82% of employees keep their cell phones at work. 55% of employees think internet-connected smartphones are productivity killers during working hours.
7) Employee's Social Networking Activities
How Social media is a wild beast for business productivity?
Employees worldwide use Facebook messenger, Snapchat, Instagram, WhatsApp, and Skype. Internet-connected phones let employees download social messaging apps on their cell phones. They also download online dating apps, online shopping apps, and instant messengers. Employees send and receive messages, and make VoIP calls during working hours. They waste at least 1 working hour a day on cellphone-installed social apps. So, employers have to have a productive workforce.
We know that employees tend to waste time at the workplace. With all the available distractions, keeping an eye on them can be difficult so what can one do? All they need to do to find an employee monitoring software.
What Is Employee Monitoring Software?
The employee tracking app by TheOneSpy is one of the best tools for business professionals. It provides services to watch and track employee behavior, and employee activity. Employers can listen to the surroundings, and keep a hidden eye on the use of the internet.
Employee monitoring is the best way to enhance business productivity and business safety. It empowers you to ensure companies' policies and lets employers do employees' accountability. Monitoring software can track any cellphone, tablet, and computer device. Further, it does provide time-to-time activity logs to employer with documented proof.
Usage Of Employees Tracking App Benefits You Need To Know About
Here are the benefits of monitoring app that you can use on business phones, tablets, and on computer devices:
Employers can see time-spent of the employees
Apps and programs employees use on business devices
Track Whereabouts of the employees in real-time
See the activity logs of any employee remotely
You can track them when they enter or leave company's premises
Safeguard your business intellectual property from rouge employees
Remote control business phones and computers within in no time
Record and listen to the surroundings of employees in real-time
See the live browsing activity of employees on business devices
Block internet, text messages, websites, and internet access at any time
How Do Find Out Best Monitoring Solution For Employees?
Employee monitoring software is easy to find these days. You can go through the official webpage of TheOneSpy. This is one of the best apps to watch employees' business-owned devices. It is cheap and result-oriented. It has many OS support, productive features, and easy to use monitoring solution:
Features in TheOneSpy to Monitor Staff/Workers Activities
Browser History Monitoring
View Installed Applications List
Read Sent & Received Emails
Track emails of Gmail on business-owned phones and computers with email monitoring software. You can see the attachments, and content of the sent and received emails.
Keystrokes Logging
Block Inappropriate & Non Productive Websites
Record Surround Sounds & Voices
Monitor & Track GPS Locations
VoIP Call Recorder
Screenshots
Final Thoughts
Employees can use TheOneSpy employee monitoring software. You may ask how this will make employees productive. And not waste their time doing useless things at work.
You can use it on business-owned devices, like cell phones, PCs, and computer devices. This is a legitimate monitoring app for employees because it is not intrusive. Employers can track employees' activity on business devices without them knowing. However, BYOD policy requires taking your employees on board.
This would also ensure that the company doesn't receive any bad press from the media. While at the same time, getting employees to perform well; it's a win-win situation. Employees will become responsible. They will not do things outside the scope of office work. Employee spy software will record unproductive things.
For all the latest spying/monitoring news from the USA and Other countries, follow us on Twitter , like us on Facebook and subscribe to our YouTube page, which is updated daily.