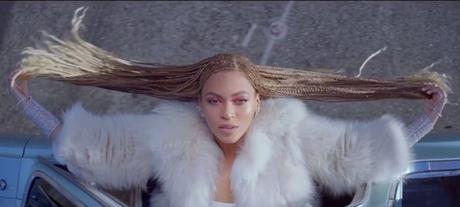 Formation
This past Saturday, Beyoncé released the first new song from her upcoming album, entitled "Formation." The song, and accompanying video, may be the most important works the star has released. If her 2013 eponymous album was the birth of her understanding of self empowerment and goal to empower other women, "Formation" indicates that she will only build on this mission and continue to forcefully declare her political views.
Many things make "Formation" special, but perhaps chief among them is Beyoncé's evisceration of the respectability politics to which African American women are often subjected. The song can be interpreted as a much-needed declaration of defiance, both against the stereotypical, cultural expectations for African American women and against the idea that African-American women aren't, and cannot be, leaders in their industries.
"Beyonce's celebration of her formation—her heritage, her fine form, her politics—is a tapestry of black women's colorful, textured lives, which refuse to become the living deaths that feminist foremother Audre Lorde warned us about," Omise'eke Natasha Tinsley and Caitlin O'Neill explained in a recent analysis of the song. "While some activists call on African Americans to get militant in response to injustice, Beyonce asks ladies to get in formation, to stand side by side and show everyone we're still here and 'we gon' slay, slay.'"
The song's message alone sets it apart, but the accompanying music video brings the work to another level. Although Beyoncé has reportedly supported the #BlackLivesMatter movement by donating over $1.5 million dollars to the movement and paying the bail of protesters in Chicago, this video is the most resounding, public declaration of support for the movement. Financial support is important, but Beyonce is also one of the most powerful artists in the industry: Unapologetically offering a work that depicts a drowned police car and a young African-American child in a black hoodie surrounded by SWAT officers with their hands up is a game changer. Her decision to bring this message to one of the nation's largest musical events — the Super Bowl half time show —and to back it up by surrounding herself with women of all different shades of blackness, in Afro-curls and berets, only augments this power.
"Formation" isn't just a scathing critique of the way society has handled the African-American struggle for empowerment, but also a call to arms in and of itself. Beyoncé is powerfully demanding an immediate and necessary resurgence of the civil rights movement and a broader dialog about intersectional feminism. In classic Beyoncé fashion, she did so without warning but at a time when we needed it most. Beyoncé served us some realness and it's high time we heeded her call to action and work to empower both African-American women and the African-American community as a whole.