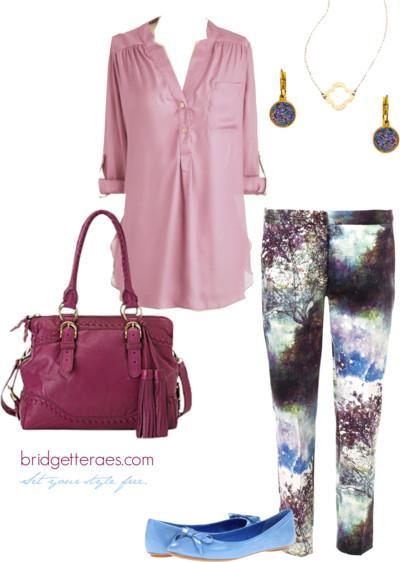 Who?: The risk-taker, someone not afraid to splash print on the bottom half of her body; a lover of color and being bold.
What?: Zara's Printed Trousers
Where?: A dressy-casual weekend event, lounging at a dinner party with friends, shopping or brunch
Why?:  Because sometimes it is just fun to wear something other than solid pants.  If styled properly, these pants can look very elegant.
How?: Go all in with color and wear Modcloth's Pam Breeze-ly tunic blouse in lilac, sky blue flats, purple handbag and earrings and a simple necklace around the neck.


Repost This Article