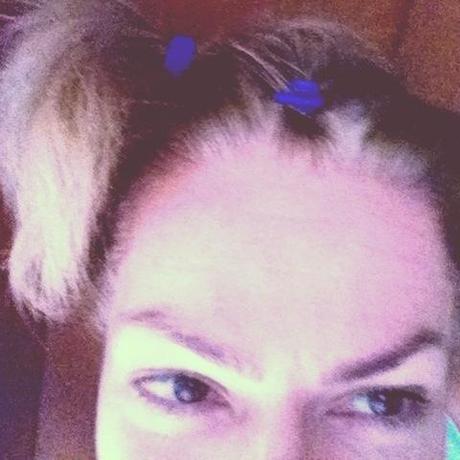 The whole point of a style dare is to get you to look at what you do, how you dress in a different way.
I have loved all the DAREcember challenges so far, the ones that I have completed anyway.
But honestly – how many 46 year old women can get away with wearing pigtails? Especially when they have really short hair.
I was prepared to give it a go.
Here is my go: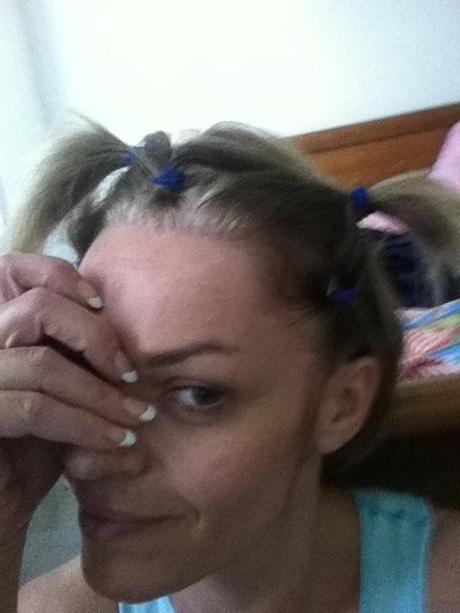 Yes, I look completely daft. I couldn't help but think that I looked like an aging porn star trying to look 20 years younger for a spanking video.
"You look like Bjork" my husband said kindly. Kindly enough to make me think that I could make it to our friend's house for dinner looking like this.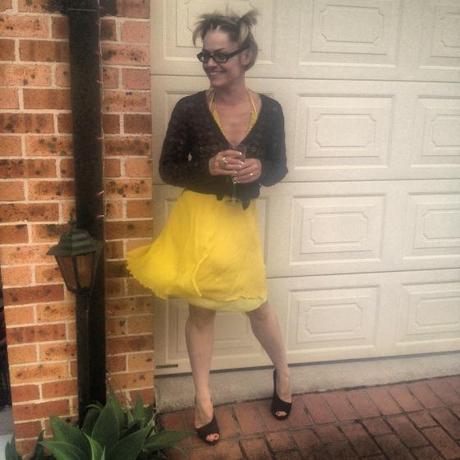 Crocheted Cardigan: Jigsaw | Yellow Silk Dress: Razak | Shoes: Betsey Johnson gifted by Ychelle Zhang
I got as far as the driveway.
This is a bit of a big floppy fail for me this DAREcember day challenge.